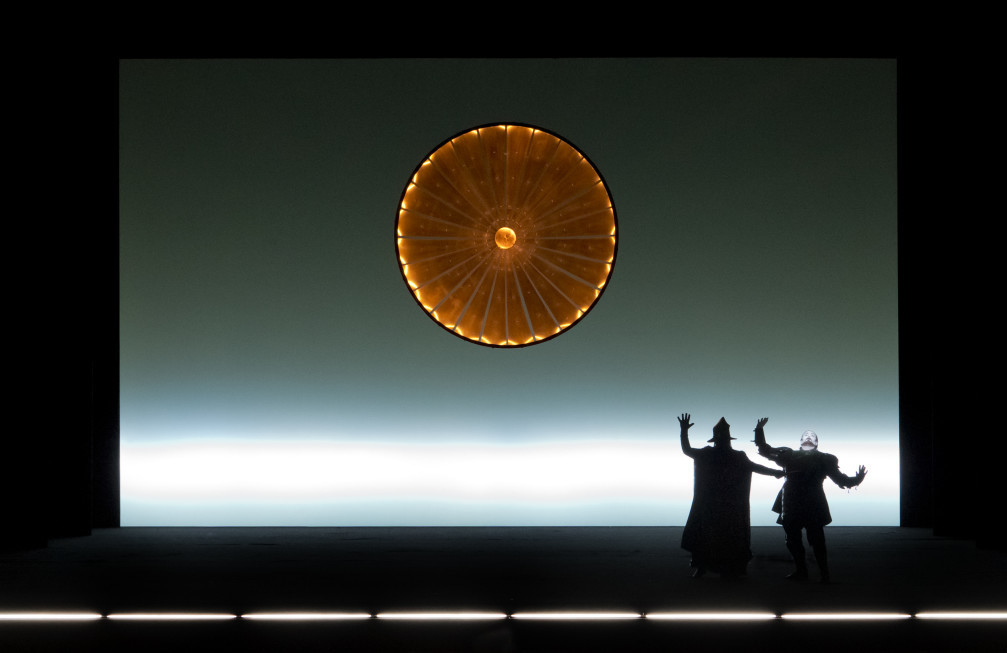 TEATRO COMUNALE DI BOLOGNA: ROBERT WILSON DIRECTING MACBETH
The opera is gloomy, filled with ambition, evil, witches and conspiracies. Giuseppe Verdi's Macbeth is returning on the stage of the Teatro Comunale di Bologna beginning 6 October 2015. The show, directed by Robert Wilson and conducted by Roberto Abbado, opened the 2013 Season, collecting audience and critics appreciation. The cast of singers is almost unvaried, except for the role of Lady Macbeth, interpreted by soprano Amarilli Nizza, and that of Macduff, performed by Lorenzo Decaro. Dario Solari is singing the title role. The Orchestra and the Chorus are those of the Teatro Comunale di Bologna.
Performances running until 17 October.