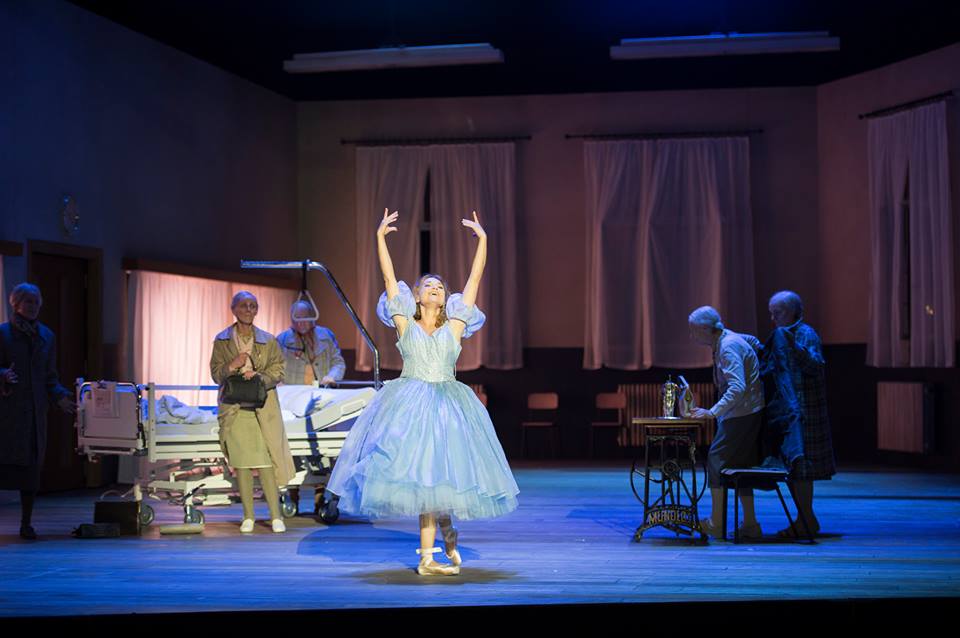 Damiano Michieletto: "Cendrillon" – Berlino
A very special debut, with several "first times": it's in fact the first time Damiano Michieletto works on a production in Berlin, and he is the first Italian stage director to work at the Komische Opera since 1947. It's also a premiere for Jules Massenet's Cendrillon – on stage beginning Sunday 12 June 2016 at 7 pm, with live streaming on the website of the opera house (bit.ly/24F3yGq) – which, despite its long history (the world premiere dates back to 1899), had never been staged in the German capital.
After staging Rossini's La Cenerentola at the Salzburg Festival in 2014, Michieletto is once again approaching Charles Perrault's tale, in this case in its late-romantic interpretation, full of magic and dreamy atmospheres, as it was created by the famous French composer.
"The opera fully focuses on the happiness of the two main characters, and on the challenges they have to face – says Michieletto – that's why I thought of them as two ballet dancers who have just interpreted Cinderella. During the ballet she falls and brakes her leg. The show has to be interrupted and the ballerina is in the hospital. The father/producer orders the male partner to find a new dancer for the ballet, but none seems to be fit for the role. Perhaps because he dreams of finding his partner Luciette again".
The stage set – the opera is on stage in Berlin until 10 July – is by Paolo Fantin, costumes are by Klaus Bruns, and light designing is by Alessandro Carletti. The musical ensemble is conducted by Henrik Nánási. On stage are Nadja Mchantaf as Cendrillon; Karolina Gumos as Prince Charmant; Agnes Zwierko as Madame de la Haltière; Mari Eriksmoen as Fée; while Werner van Mechelen plays the role of Pandolfe.