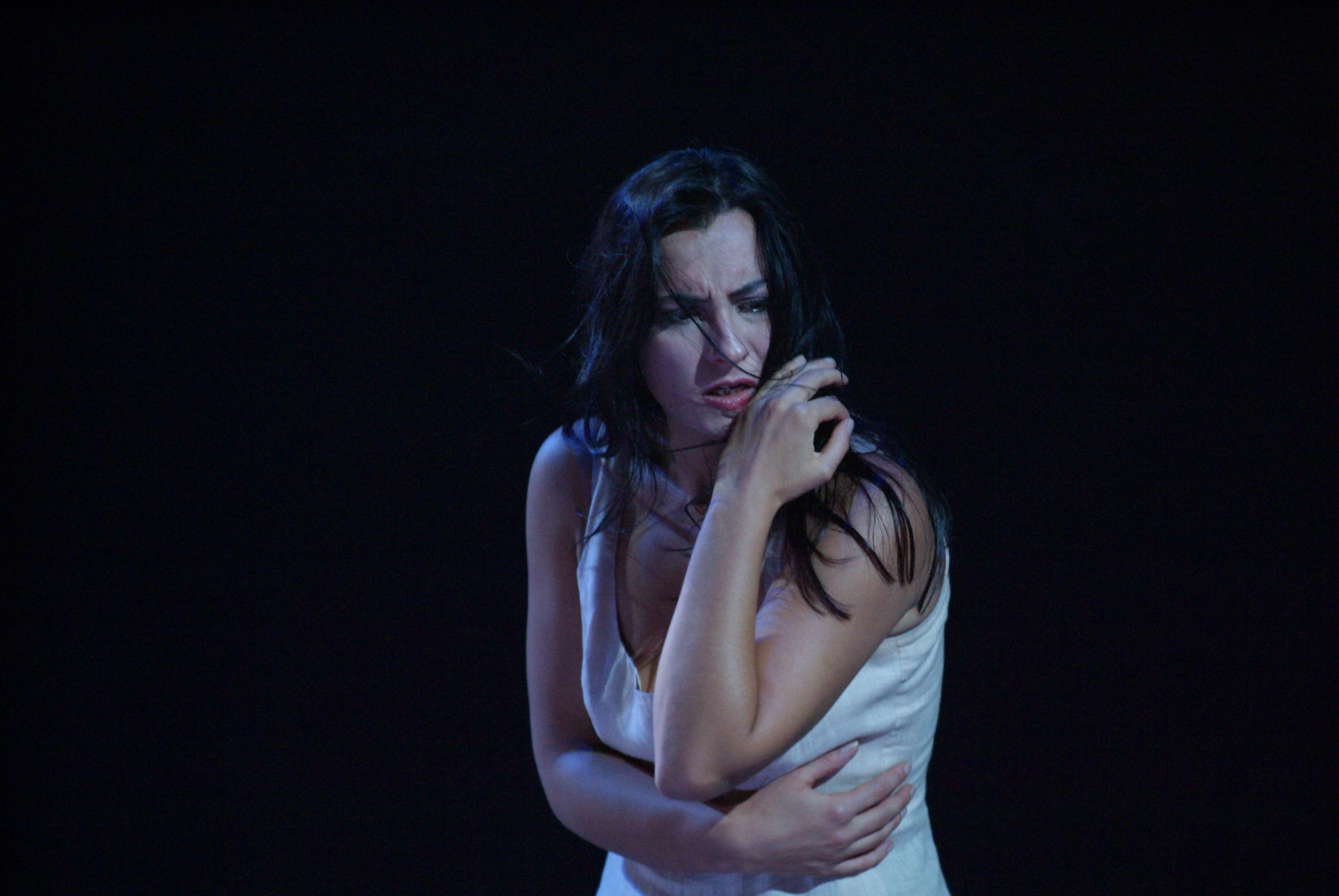 Carmela Remigio: "Don Giovanni"
After more than 350 performances of Don Giovanni – split between Donna Anna and Donna Elvira – and after only a few months from being awarded the "Premio Abbiati" as best singer from Italy's music critics, Carmela Remigio is once again interpreting Donna Anna in Mozart's masterpiece, for the first time in Salzburg, the composer's hometown, within the 2016 edition of the celebrated summer festival. The opera, conducted by Alain Altinoglu and directed by Sven-Eric Bechtolf, is on stage from 4 to 21 August at the Haus für Mozart. The Italian soprano is returning to the Salzburg Festival where she sang Falstaff in 2011, conducted by Claudio Abbado first, and then by Lorin Maazel.
Carmela Remigio is considered a reference interpreter of the opera Don Giovanni, one she has sung in all the most prestigious theatres worldwide, from London's Royal Opera House to La Scala in Milan, from Los Angeles to Paris, from the Accademia Nazionale di Santa Cecilia to La Monnaie in Bruxelles, and with such conductors as Claudio Abbado, Gustavo Dudamel, Antonio Pappano, and Daniel Harding, to name only a few.
"Being able to finally sing Donna Anna at the Salzburg Festival is very exciting – says Carmela Remigio – I had been wanting to sing this role in the hometown of the composer I probably love above all others, one that I have always loved even when I dedicated myself to other repertoires. Anna is one of the most refined characters created by Mozart: there is something miraculous in every musical bar, as well as the seed of so many future Belcanto characters. Her recitatives and her arias have unequalled perfection and purity in all of the history of music. They seem to anticipate the melodies and the phrasing of future great masterpieces like Anna Bolena, Norma and I Puritani.
"Perhaps to be able to understand Anna more deeply – continues the soprano – I have also sung the role of Donna Elvira in some productions of Don Giovanni. They are two very different characters: Elvira is more dramatic, Anna, on the other side, is quite enigmatic. And still they complete each other, one mirrors the other. Anna gave me the chance to work, when I was only twenty-two, with Claudio Abbado: I was auditioning for the role of Zerlina, but in the end I was called to sing Donna Anna".
Next to Carmela Remigio are Ildebrando D'Arcangelo (Don Giovanni), Luca Pisaroni (Leporello), Paolo Fanale (Don Ottavio), Layla Claire (Donna Elvira), Alain Coulombe (Il Commendatore), Valentina Nafornita (Zerlina), Alessio Arduini/Iurii Samilov (Masetto). The Philarmonia Chorus from Vienna is directed by Walter Zeh.
Following Don Giovanni in Salzburg, Carmela Remigio will be Poppea in Monteverdi's L'Incoronazione di Poppea at the Teatro alla Scala (from 22 September to 1 October) and Fiordiligi in Mozart's Così Fan Tutte at the Ópera de Oviedo (from 13 to 19 November).
Info: > Salzburg Festival