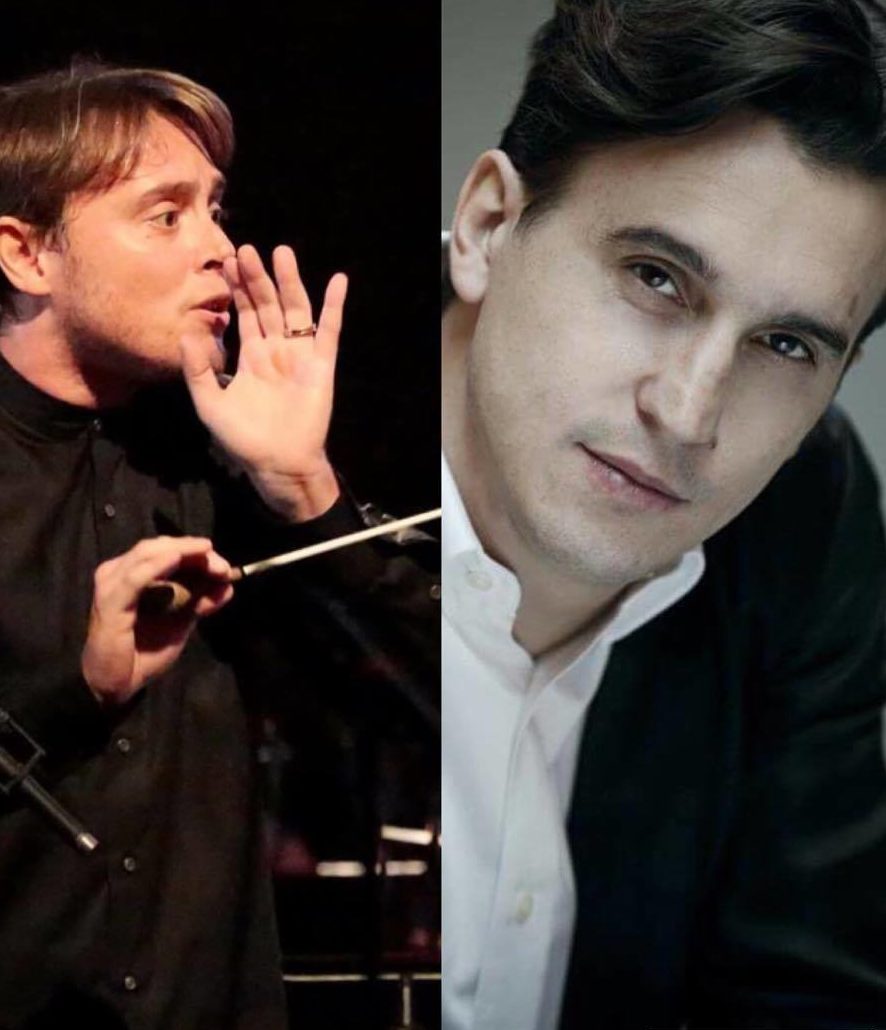 Mariotti/Michieletto: "La donna del lago"
Following Rossini's La Gazza Ladra and Sigismondo – on stage respectively in Bologna and Pesaro in 2009 and 2010 – and Verdi's Un Ballo in Maschera, which successfully opened the 2015 Season of the Teatro Comunale in Bologna, orchestra conductor Michele Mariotti and stage director Damiano Michieletto will once again be working together, this time on the opening title of the 37th edition of the Rossini Opera Festival. They will join forces in a new production of La Donna del Lago, opening on Monday 8 August at 8 pm at the Adriatic Arena in Pesaro, with live broadcasting on Radio3 Rai; and with Juan Diego Florez in the role of James V, Marko Mimica in that of Douglas, Michael Spyres as Rodrigo, and Varduhi Abrahamayan as Malcom. The female lead character of Elena is interpreted by young Armenian soprano Salome Jicia. The Orchestra and Chorus are from the Teatro Comunale di Bologna. Scenes are by Paolo Fantin, costumes by Klaus Bruns, and light design is by Alessandro Carletti.
Both sharing some background at the Rossini Opera Festival, Mariotti and Michieletto are now meeting again to work on La Donna del Lago, a title that saw its critical edition debut in Pesaro in 1981, with Maurizio Pollini conducting. Since then the opera, which had premiered in Naples in 1819 at the Teatro San Carlo, then disappearing from regular theatre repertoires towards the middle of the century, has been regularly produced all over the world.
"La Donna del Lago is a fascinating title – says Mariotti, who had already interpreted it in London, at the Royal Opera House; and in New York, where in February 2015 he had conducted its first production in the history of the Met – mainly thanks to its pre-romantic atmosphere, which makes it a sort of prelude to Guillaume Tell. The opera is full of Pan inspired influences, where nature holds a dominant role".
"It's a feminine story – underlines Damiano Michieletto – where the topics of nostalgia and remembrance contribute to creating ambiguous atmospheres. The title doesn't reveal the name of the lead character, but indicates a place, a fluid element that seems to give life to the whole story. My setting revives the day when Elena meets the king: a now elderly heroin celebrating the anniversary of her first marriage with Malcom, opening, through remembrance, the gates of days long gone. Nostalgia thus becomes the motif of a story dominated, as in Walter Scott's poem, by wild nature and ruins".
The show will be running at the Adriatic Arena in Pesaro also on 11, 14, and 17 August (always at 8 pm).