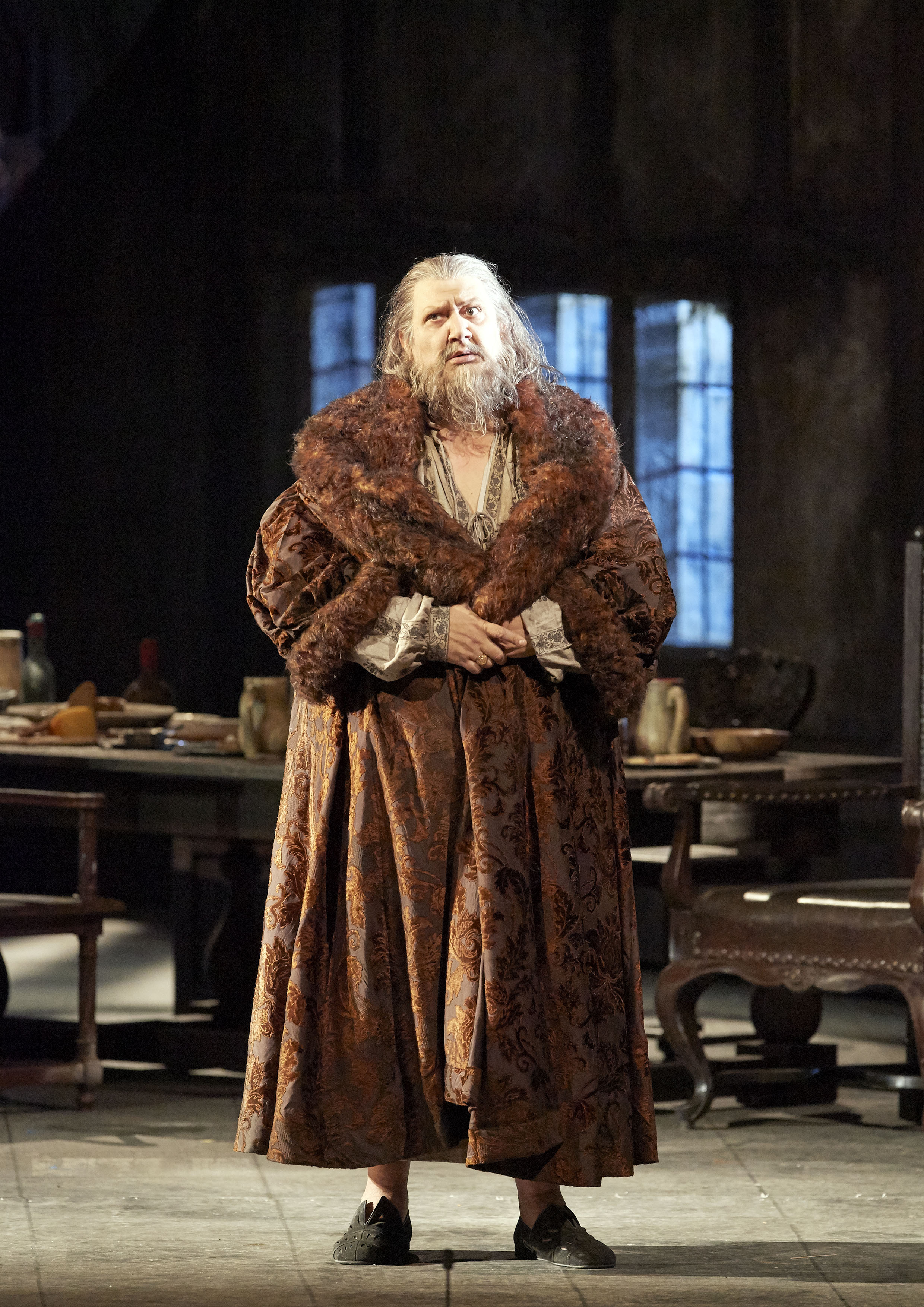 Ambrogio Maestri: "Falstaff"
Following his success in Don Pasquale last June, Ambrogio Maestri is returning to the Wiener Staatsoper to play the title role in the opera by Verdi that has made him famous all over the world: Falstaff. From 4 to 15 December in Vienna, the baritone will be interpreting once again the role of Sir John in a new production conducted by Zubin Mehta and staged by David McVicar.
After interpreting this role from New York to Tokyo, from London to Paris, including Sao Paulo and Buenos Aires, Maestri says: "Falstaff is  sort of life companion, a mirror where I see my own personal and artistic growth reflected in. A character that somehow represents my conscience and that travels with me throughout the world.
"Through the years I have walked a research and interpretative path that has brought me to see Sir John as a real alter ego. After singing it in Chicago in a concert performance last April, with Maestro Muti conducting – who allowed me to make my debut in this role at La Scala in 2001 – I'm very happy to be interpreting it again on stage. Each new production is a new challenge that allows me to experiment on new details – concludes the baritone – and through this maturing process I can really say that there is much of Falstaff in me now".
Next to Ambrogio Maestri on stage are Carmen Giannattasio (Alice), Ludovic Tézier (Ford), Hila Fahima (Nannetta), Paolo Fanale (Fenton), Marie-Nicole Lemieux (Quickly), and Lilly Jørstad (Meg).
After Falstaff in Vienna, Ambrogio Maestri will be playing the same role at La Scala in Milan from 2 February, in the staged production by Damiano Michieletto that was presented for the first time at the Salzburg Festival in the Summer of 2013.