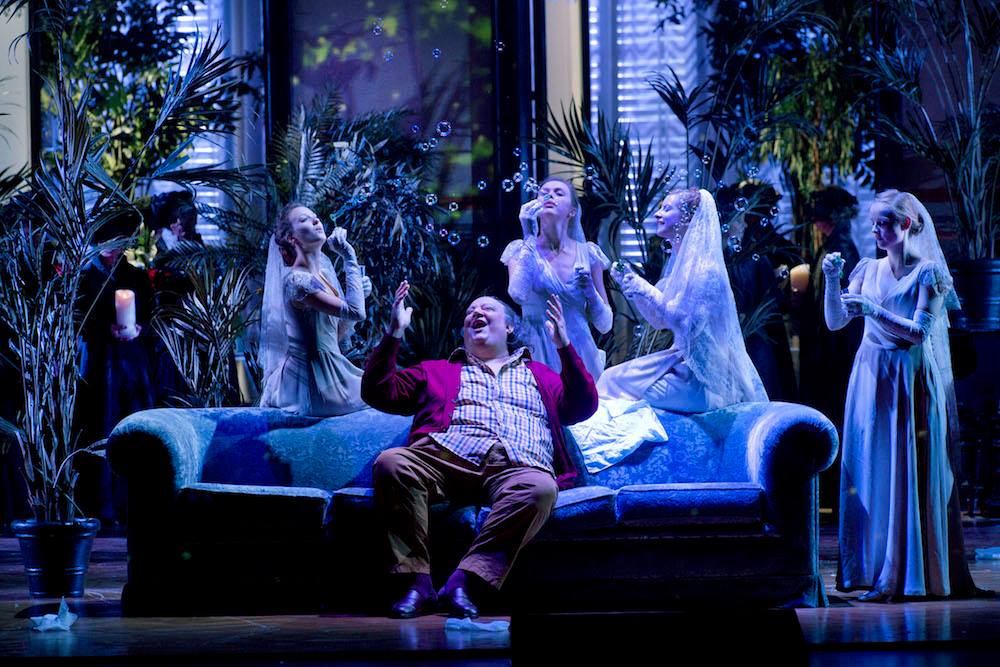 Maestri & Michieletto: "Falstaff"
Following its success at the Salzburg Festival in August 2013, Damiano Michieletto's staging of Giuseppe Verdi's Falstaff, with Ambrogio Maestri playing the title role, is now to be presented at La Scala, in Milan. The production's debut is scheduled on 5 February 2017, and included in the theatre's 2016-2017 Season. As it was in Salzburg, Zubin Mehta will be on the podium. The great Indian conductor had enthusiastically embraced Micheletto's staging project and had chosen Maestri for still another production of the opera he was to conduct in Florence.
According to the New York Times, Michieletto's idea, who had set his Falstaff inside the "Casa di Riposo per Musicisti Giuseppe Verdi", "worked beautifully in this charming and poignant production". According to the Italian director "the protagonist lives through his memories, because his reality is one of finiteness, awaiting death. The whole story unfolds as a memory, a dream, a scherzo: Falstaff sees his whole life passing before his eye as a single moment".
Ambrogio Maestri will play the title role, following personal success interpreting the same character in Chicago at a concert production of Falstaff conducted by Riccardo Muti. The Italian baritone is known worldwide as a reference interpreter of the lead role of Verdi's last opera, one he has interpreted more than 250 times in over 25 different opera houses: from Vienna to London, from Paris to Tokyo, Sao Paolo, the Teatro Colon in Buenos Aires, and even down to the small town of Busseto.