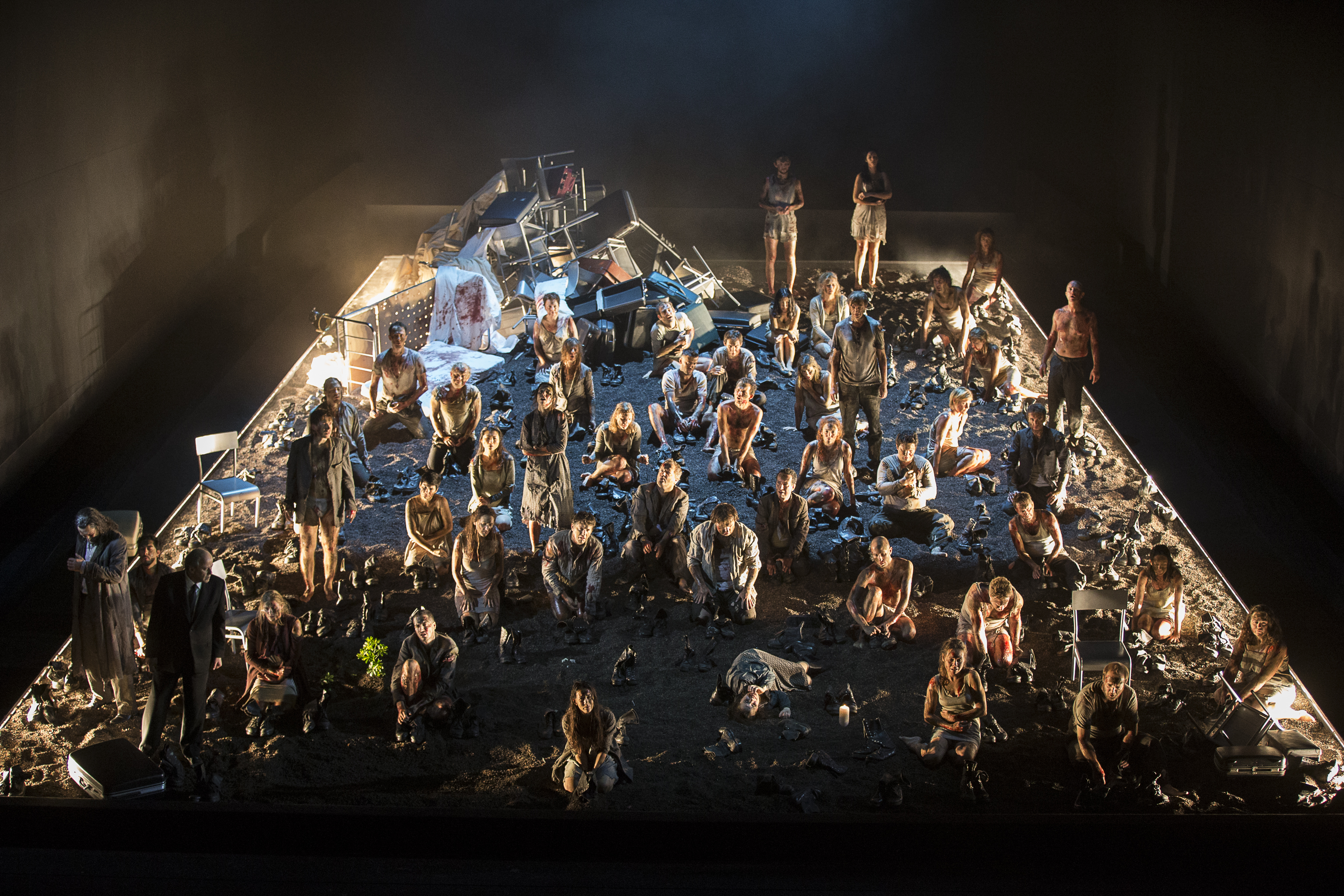 Michieletto & Remigio: "Idomeneo"
Following its success in Vienna in 2013 at the Theater an der Wien, Damiano Michieletto's production of Mozart's Idomeneo – which won him the prestigious Austrian prize for music and theatre "Golden Schikaneder" as best stage director – will be on stage beginning 26 April at 8pm at the Teatro Manzoni in Pistoia, 2017 Italian capital of culture. As usual, stage sets are by Paolo Fantin, costumes by Carla Teti, and light designs by Alessandro Carletti. Idomeneo – the second title of the eightieth edition of the Maggio Musicale Fiorentino, which is producing it and bringing the Festival for the first time out of Florence – is conducted by Gianluca Capuano, who will be leading the Orchestra and Chorus of the Opera House of Florence. On stage are Michael Schade playing the title role, Rachel Kelly as Idamante, Ekaterina Sadovnikova as Ilia, Carmela Remigio as Elettra, Leonardo Cortellazzi as Arbace, and Mirko Guadagnini as High priest of Neptune.
"I have centered my interpretation around the father-son relationship, and the growth into adulthood – says Michieletto – A growth that costs efforts and pain. Idamante needs to set himself free of his father's oppression, of his guilt feelings, he needs to discover and appreciate his independence and his love for Ilia. It's a process that every son has to make: "killing" his own father. And in this case there is also a monster to be killed, representing the burden of the father figure. The sacrifice Idamante is undergoing coincides with his liberation, the end of his childhood and the beginning of a new life. And during the last ten minutes we see him becoming a father himself, while Idomeneo leaves the stage for good".
"The circularity of life – continues Michieletto – is also recreated on the stage space: the stage is thus covered with dirt. That same dirt where corps are buried and from which comes new life. The whole show follows a very simple aesthetic, with few props, with the specific purpose to remain within an epic approach towards the plot, while removing all mythological references and transposing it to a human side with which anyone can identify".
"Idomeneo" is running at the Teatro Manzoni in Pistoia also on Sunday 30 April at 3.30pm, on Wednesday 3, and on Saturday 6 May at 8pm.
Info > Opera di Firenze