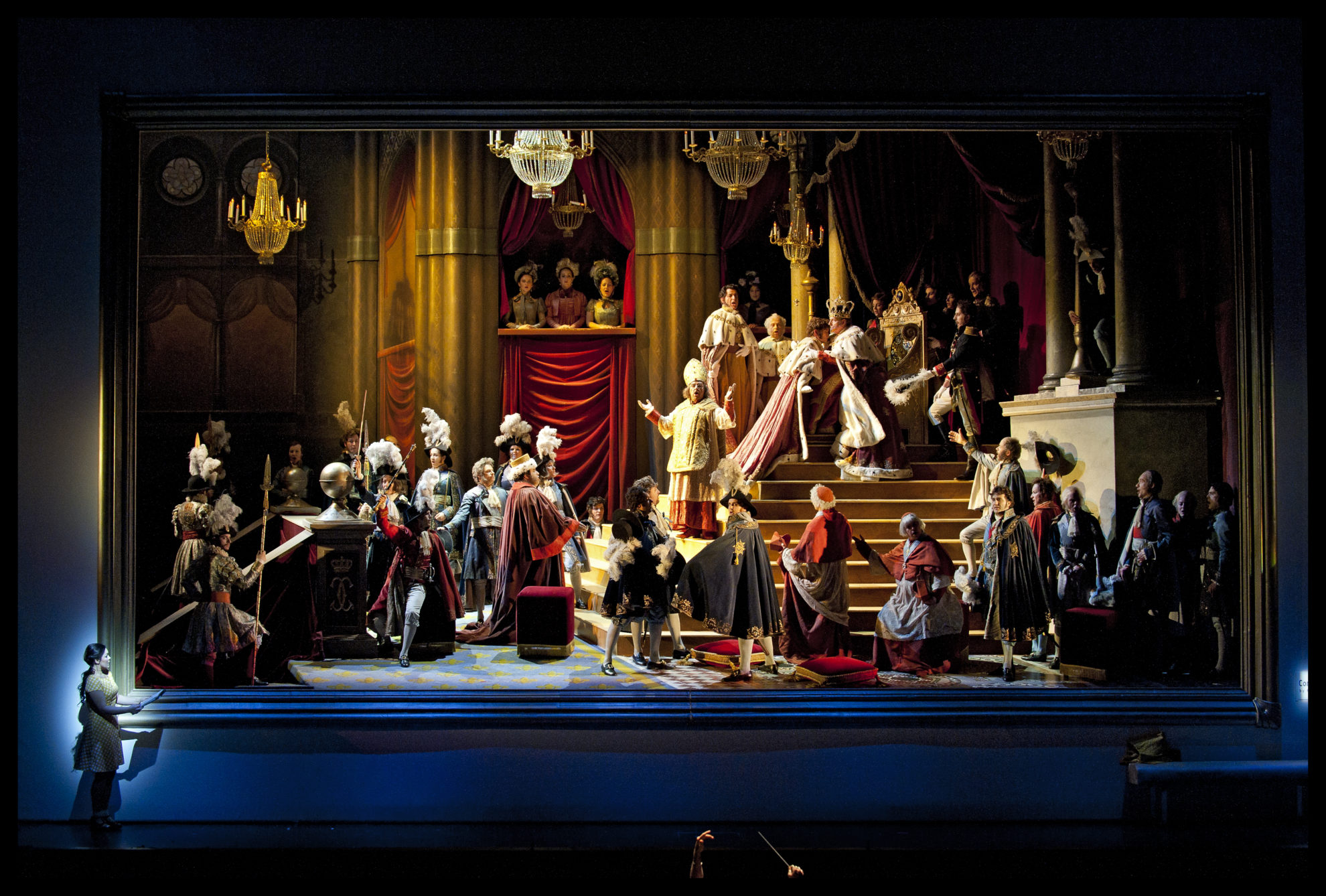 Michieletto: "Il viaggio a Reims"
"Since the opera has no real dramatic plot I have tried to find a line that is not only brilliant and fun, but also connected to the reasons that brought the opera itself to be written". This is what director Damiano Michieletto says about the new production of Rossini's Viaggio a Reims, on stage at Teatro dell'Opera di Roma beginning 14 June 2017. "The story is set in a museum on the eve of an exhibition's inauguration – continues Michieletto – All the characters are in the grip of frenzy and anxiety for the event (the event corresponding to the beginning of the trip to Reims, which we find in the libretto). Some are real characters: Madame Cortese, for example, is the museum's director, while others are historical characters representing the paintings on the museums walls. The arrival of a new and mysterious canvas is the reason for a twist to the story, reaching back to the historical event for which Viaggio a Reims was written: the coronation of Charles X as king of France".
The sets are designed by Paolo Fantin, costumes by Carla Teti, and lights by Alessandro Carletti. Stefano Montanari will be on the podium. The artists on stage are Mariangela Sicilia (Corinna), Anna Goryachova (Marchioness Melibea), Maria Grazia Schiavo (Countess Folleville), Francesca Dotto (Madame Cortese), Juan Francisco Gatell (Knight Belfiore), Levy Sekgapane (Count Libenskof), Adrian Sâmpetrean (Lord Sidney), Nicola Ulivieri (Don Profondo), Bruno De Simone (Baron Trombonok), Mario Cassi (Don Alvaro), and Simone Del Savio (Don Prudenzio).
The opera will re-run at Teatro Costanzi on June 16, 18, 20, 22 and 24. Michieletto will come back to Teatro dell'Opera di Roma with La damnation de Faust by Berlioz, which will open the 2017-2018 season with Daniele Gatti on the podium.