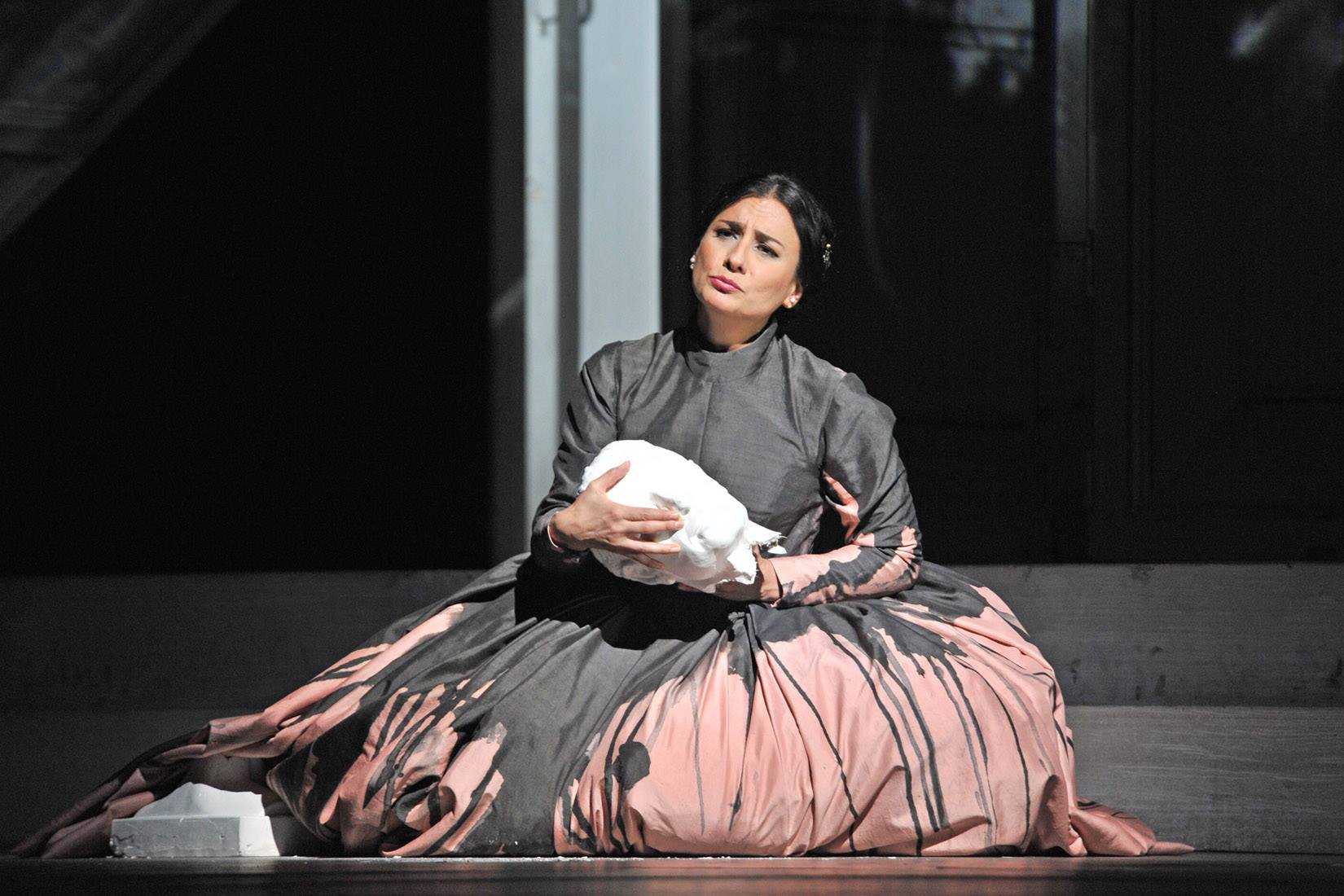 Remigio: "Don Giovanni"
After having set a record of 400 performances of Don Giovanni last year at the Salzburg Festival, soprano Carmela Remigio will be again interpreting Donna Anna in Mozart's masterpiece while making her debut at the Gran Teatre del Liceu in Barcelona next 19 June. She has sung Donna Anna over 350 times and Donna Elvira some 50 times: the Italian soprano has played both women seduced by Don Giovanni, "The Libertine Punished", in the most prestigious opera houses worldwide, from the Royal Opera House in London to La Scala in Milan, from Los Angeles to Paris, from the Accademia Nazionale di Santa Cecilia to La Monnaie in Brussels, and with such conductors as Claudio Abbado, Gustavo Dudamel, Antonio Pappano, and Daniel Harding, to name a few.
After her recent successful performances in other Mozart's iconic roles such as that of Fiordiligi in Così Fan Tutte at the Ópera de Oviedo, and Elettra in Idomeneo at the 80th edition of the Maggio Musicale Fiorentino, Carmela Remigio will be singing for the first time in the prestigious theatre of Barcelona, performing in a highly acclaimed production directed by Kasper Holten and conducted by Josep Pons.
"Anna is one of Mozart's most refined characters – says the soprano – there's something miraculous in each of her musical bars, as well as the seed of many other belcanto roles. Her recitatives and her arias are of unparalleled perfection and clarity. They seem to anticipate the melodies and the phrasing of future masterpieces like Anna Bolena, Norma, and I Puritani.
Perhaps it was in order to better understand Anna – continues Remigio – that I have sung the role of Donna Elvira in some productions of Don Giovanni, and I will be singing it again in Venice next Fall. They are two very different characters: Elvira is more dramatic, Anna, on the other hand, is more enigmatic and lither. An yet they somehow complete each other: one mirrors the other. Anna has also given me a chance to work, when I was only twenty-two, with Claudio Abbado: I was auditioning for the role of Zerlina, but at the end I was signed for the role of Donna Anna".
Next to Carmela Remigio will be Mariusz Kwiecień playing the title role, Eric Halfvarson playing the  role of the Commendatore, Dmitry Korchak singing Don Ottavio, Miah Persson as Elvira, Simón Orfila as Leporello, and Valeriano Lanchas and Julia Lezhneva (respectively Masetto and Zerlina).
Following her Don Giovanni in Barcelona – on stage also on 21, 26, 28, and 30 June, and 2 July, Carmela Remigio will be the Countess of Le Nozze di Figaro playing at the Festival de Verano de San Lorenzo de El Escorial beginning 20 July, and at the Quincena Musical de San Sebastián beginning 13 August. She will then be interpreting Donna Elvira, again in Don Giovanni, at La Fenice in Venice beginning 13 October.
Info > Gran Teatre del Liceu