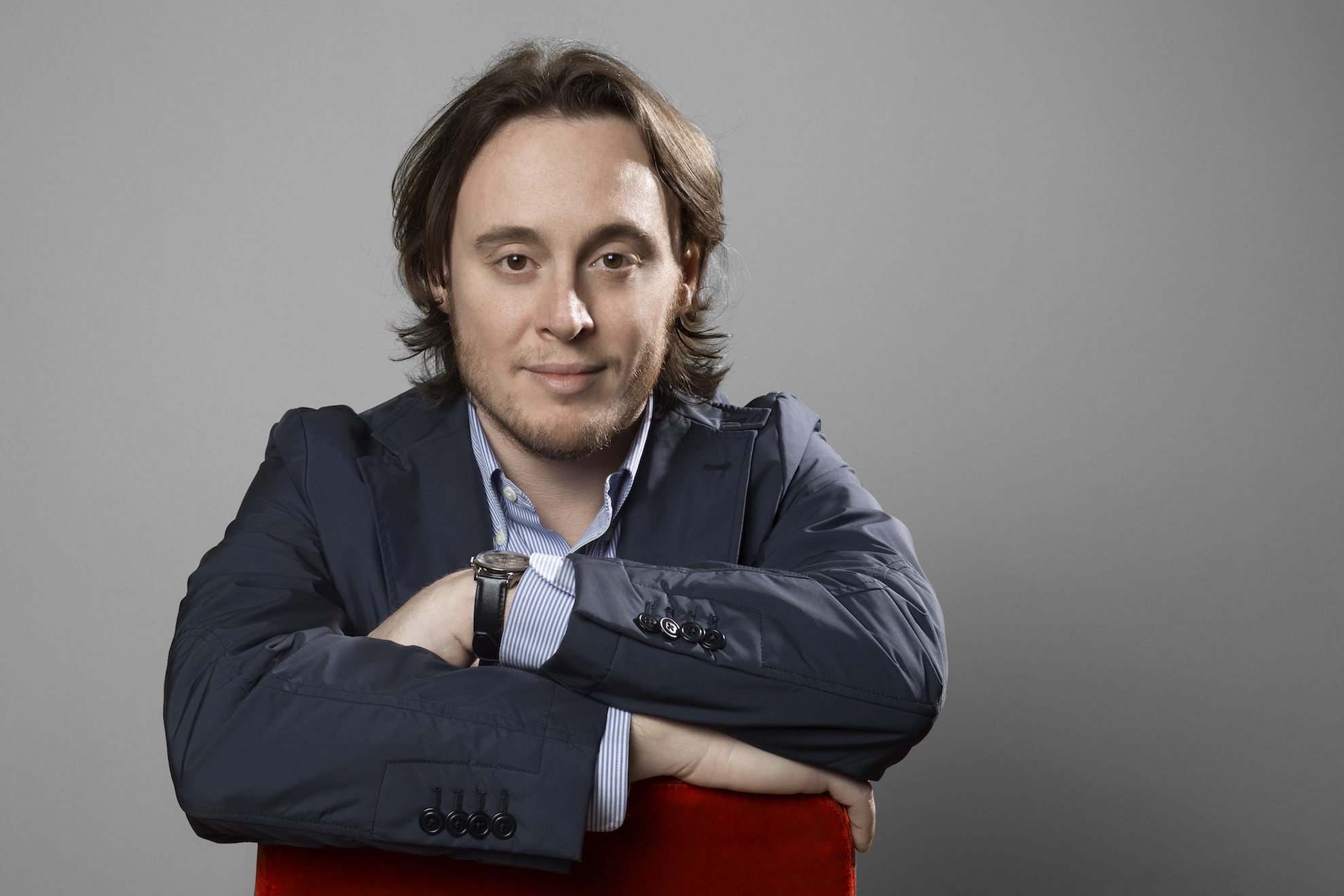 Mariotti: La Forza del Destino
Michele Mariotti will be opening the 2017/2018 Season of the Nationale Opera in Amsterdam conducting La Forza del Destino on 9 September, for the first time interpreting this melodrama by Giuseppe Verdi and making his debut on the Dutch opera house.
Imbued with a cruel and inescapable destiny affecting the unfortunate protagonists, who are separated from each other and only reconnected during its tragic epilogue, La Forza del Destino was composed on a libretto by Francesco Maria Piave for Saint Petersburg's Imperial Theatre, where it was shown in 1862. Following a successful premiere, Verdi felt the need to modify the opera's finale in view of its Italian performances which took place at La Scala in 1869.
The new production – by German stage director Christof Loy – will be on stage in Amsterdam until October 1st, with a cast including Eva-Maria Westbroek as Leonora, Roberto Aronica as Don Alvaro and Franco Vassallo as Don Carlos di Vargas.
"I'm happy to be making my debut at the Dutch National Opera – says Michele Mariotti – with a title such as La Forza del Destino, often associated with the idea of a "hot blooded" and impactful music thanks to its tension filled mass and war scenes. But it's also an opera with plenty of intimate and modern moments, like those referring to the friendship between Alvaro and Carlo, or those expressing the loneliness of the characters. Being chronologically close to Simon Boccanegra, Ballo in Maschera, and Don Carlo, it develops, as they do, on the theme of solitude: Leonora, the victim of an impossible love, retires to a hermitage; Alvaro is searching for someone he believes to be dead; Don Carlo is looking for revenge on the man that has destroyed his family. Each one is walking his or her own path in extreme solitude, searching for something that is never to be found. All of this is contrasting powerfully with the mass scenes, making the intimate moments ever more modern and powerful.
The very festive scenes – concludes Mariotti – never actually deliver a joyful feeling, they are on the contrary quite ambiguous: they transfer a sort of anxiety, denouncing the ills of a society that sings the praises of war, seeing it as a richness making tool".
The Orchestra is the Netherland Philharmonic Orchestra, the chorus is that of the Dutch National Opera. The other cast members include James Creswell (the Marquis of Calatrava), Veronica Simeoni (Preziosilla), Vitalij Kowaljow (Father superior), Alessandro Corbelli (Fra Melitone), Carlo Bosi (Mastro Trabuco), Roberta Alexander (Curra), Roger Smeets (An Alcalde).
Following La Forza Del Destino Michele Mariotti will conduct Lucia Di Lammermoor at London's Royal Opera House (from October 30), Verdi's Messa Da Requiem at the Ópera de Tenerife on December 16 and La Bohème by Puccini on January 19 for the opening of Teatro Comunale di Bologna's Season 2018 (of which he is Musical Director).