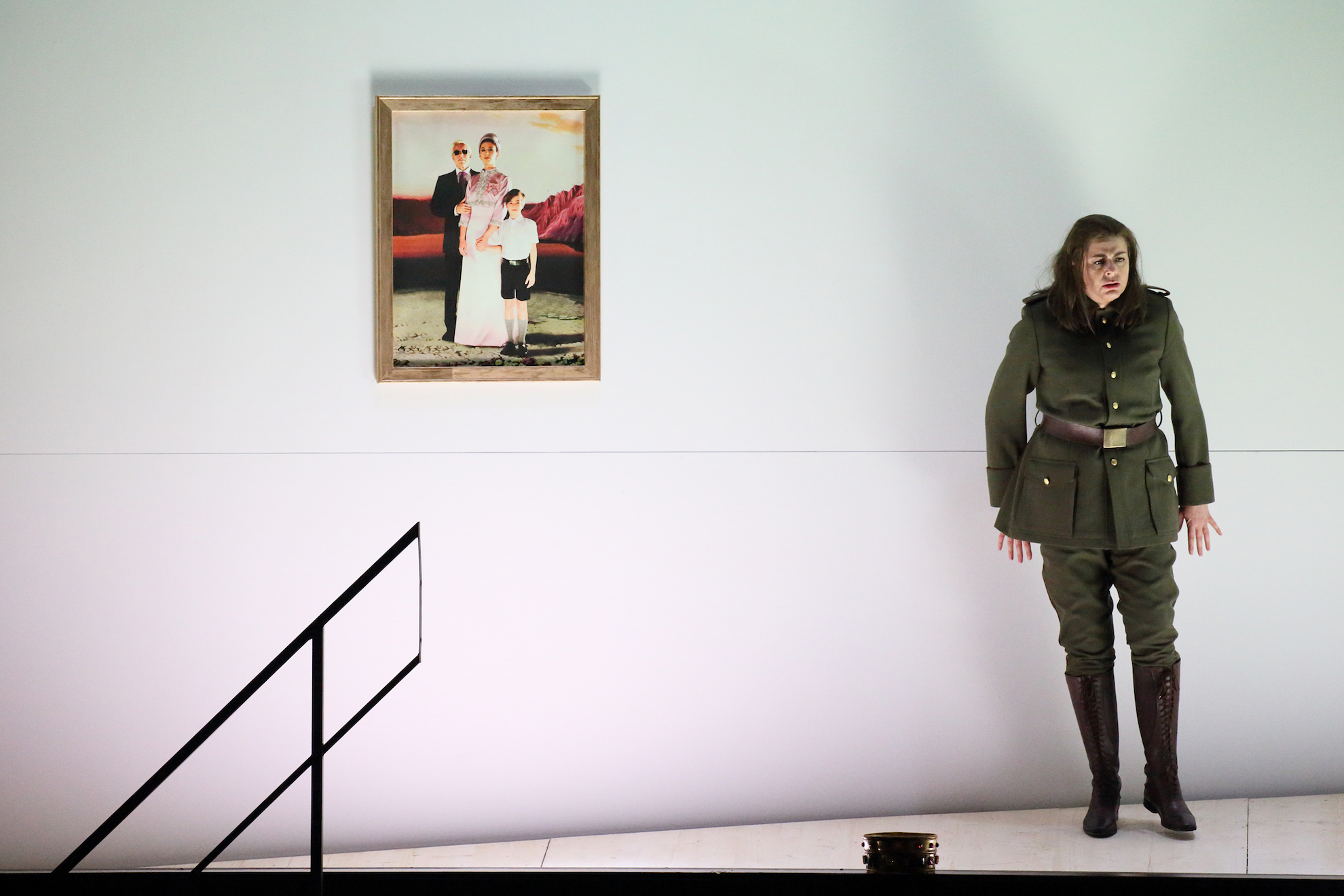 Barcellona: "Semiramide"
Tancredi and Sigismondo in their namesake operas, Malcom in La Donna del Lago, Neocle in L'Assedio di Corinto, Calbo in Maometto Secondo, Falliero in Bianca e Falliero, Ottone in Adelaide di Borgogna. These are a few of the great en travesti roles written by Rossini and interpreted by Daniela Barcellona over her long career. The Italian mezzo will be again wearing men's clothing in one of Rossini's masterpieces from 19 November to 16 December. On this occasion she will be Arsace in the Semiramide on stage at the Royal Opera House in London, conducted by Antonio Pappano and directed by David Alden.
After her recent success in the same role – with the same stage production – at the Bayerische Staatsoper in Munich, Barcellona says:
"Semiramide is the apex of Rossini's classicism and it brings together his entire previous experiences: Italian opera was never to be the same after this masterpiece. Together with Tancredi, Arsace is the androgynous warrior par excellence: noble, strong, resolute, 'nudrito fra l'orror delle pugne' (raised amidst the horrors of war), but at the same time humane and capable of shedding tears. It's an incredible character, especially in the complex development of his relationship with Semiramide, who for him is primarily a queen, then a woman, and lastly a mother. It's vocally a very demanding role – adds the mezzo – whose main difficulty is in his psychological evolution and in the character's transformation from warrior to king, while going through the phases of son and executioner".
Daniela Barcellona is returning to London after her successful performances in La Donna del Lago in 2013 at the Royal Opera House, and after interpreting several other titles, like Bellini's Adelson e Salvini at the Barbican Centre, and Semiramide and Verdi's Requiem at the BBC Proms. David Alden's production, setting the plot in a not well-defined twentieth century's authoritative Middle Eastern court, includes the performances of Joyce DiDonato interpreting the role of the Babylonian Queen, Michele Pertusi playing Assur, and Lawrence Brownlee as Idreno.
Following Semiramide, Daniela Barcellona will be Amneris in the Aida staged at the Teatro Real in Madrid from 9 March, Quickly in Falstaff at Berlin's Staatsoper from 25 March, and Santuzza in Cavalleria Rusticana at Berlin's Deutsche Oper from 31 March.