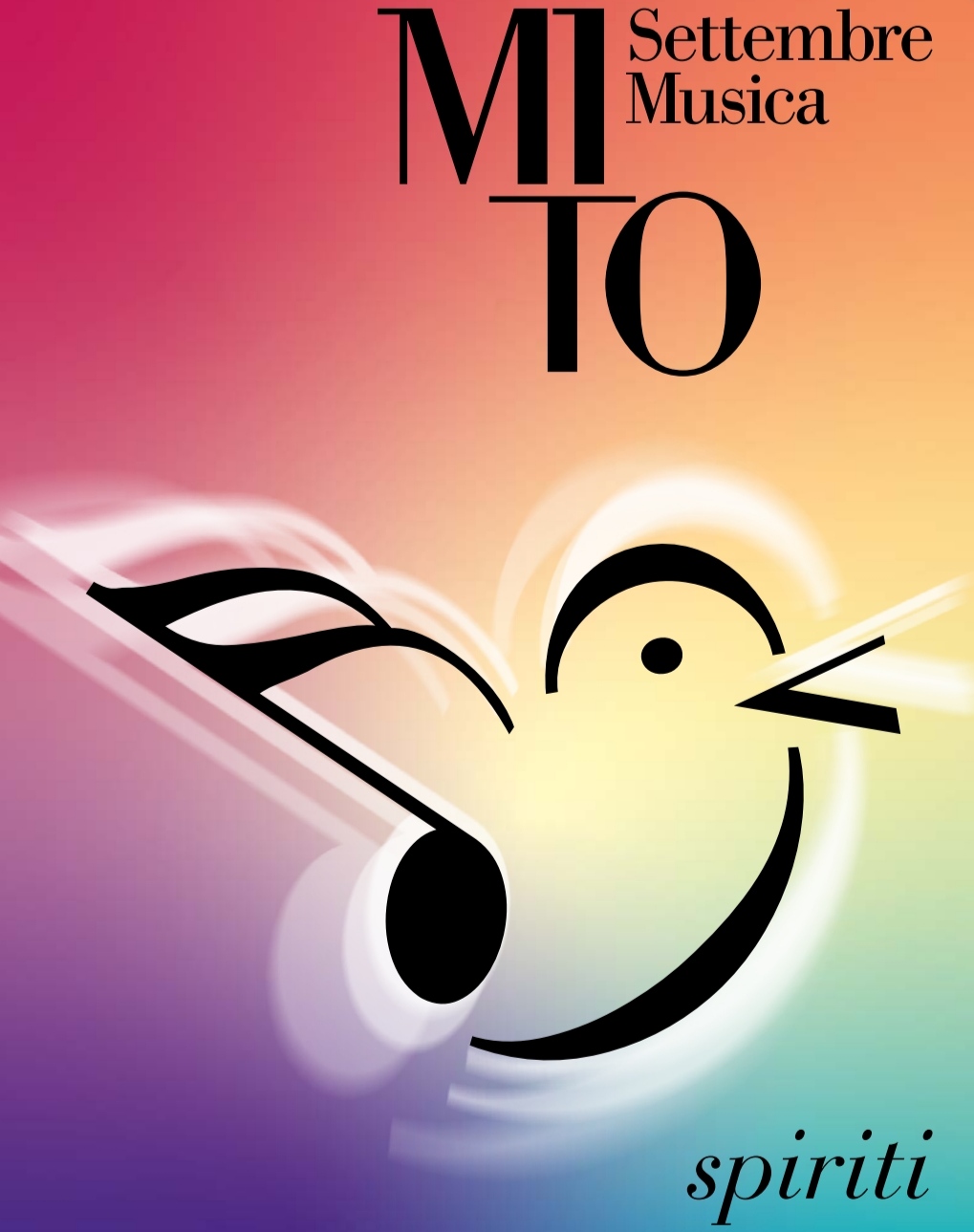 MITO SETTEMBREMUSICA 2020 "SPIRITS"
The fourteenth edition of MITO SettembreMusica, entitled "Spirits", takes place in Torino and Milano, September 4-19, 2020. Due to circumstances, we've had to make some changes, but the festival goes on, and its look and identity remain faithful to a consolidated standard of excellence. Each of the over 80 concerts in both cities will last an hour, without intermission, in venues where all health and safety regulations will be mandatory and enforced. Main venues: Teatro Regio and the Giuseppe Verdi Conservatory in Torino, and Teatro Dal Verme in Milano. In Torino the main evening performances will be at 8 pm, with repeat performances at 10:30 pm, to allow greater audience access.
This edition's performances have all been selected based on this year's theme, Spirits. Keeping in mind, of course, the health and safety precautions in place when it comes to the number of musicians appearing on stage at one time. It's a program rife with sacred music, and sounds that hearken to a spiritual dimension of existence. Among this year's novelties: An all-Italian cast of musicians, with a major contribution from those based in Piemonte and Lombardia. A great chance to hear some of today's top Italian musicians at work. Brief introductions before performances, a MITO classic, will be provided by Stefano Catucci and Carlo Pavese in Torino, and by Enrico Correggia, Luigi Marzola and Gaia Varon in Milano.
Italy's four best-known young conductors on the international scene today – Daniele Rustioni, Michele Mariotti, Alessandro Cadario, and Sesto Quatrini – appear for the first time at a single festival. Another highlight, performances by Italian conductor and keyboardist Ottavio Dantone. The soloists play an extra-special part this year, with three recitals by three of Italy's greatest cellists, Mario Brunello, Enrico Dindo and Giovanni Sollima, and by pianists Andrea Lucchesini, Benedetto Lupo, Emanuele Arciuli, Filippo Gamba, Davide Cabassi, Filippo Gorini, as well as the highly acclaimed duo featuring Bruno Canino and Antonio Ballista – they've played together for over 50 years and are still going strong.
The festival opens Friday evening, September 4, at Teatro Regio in Torino, and on Saturday evening, September 5, at Teatro Dal Verme in Milano, with the Giuseppe Verdi Symphony Orchestra of Milano, conducted by Daniele Rustioni, and featuring violinist Francesca Dego. The concert is entitled "Futuro", and introduces this year's theme, a spiritual dimension that comes to life in the nostalgia of Tchaikovsky's Souvenir d'un lieu cher, op. 42, with transcription for string orchestra by Alexandru Lascae. It is also expressed in the serenity depicted by Dvořák in his Serenata in E major for strings, op. 22, and in the wanderers, wondering what lies ahead, of American master Ned Rorem's Pilgrims for string orchestra, an Italian premiere.
MITO SettembreMusica,conducted by President Anna Gastel and with the artistic direction of Nicola Campogrande, which receives funding from Italy's Ministry of Culture, is brought to you by the Torino Foundation for Culture and I Pomeriggi Musicali of Milano, and thanks to the financial commitment on the part of both host cities. Special thanks also go out to our indispensable partner Intesa Sanpaolo, who's been with us since the first edition of MITO SettembreMusica. Special thanks also to our other sponsors, Iren, Pirelli, Fondazione Fiera Milano, and Fondazione CRT.
Rai is once again the festival's main media partner, with coverage by Rai Cultura, Rai5 and Rai Radio 3. MITO Settembre Musica also continues its strategic media partnership with La Stampa and Radiotelevisione Svizzera – Rete Due.