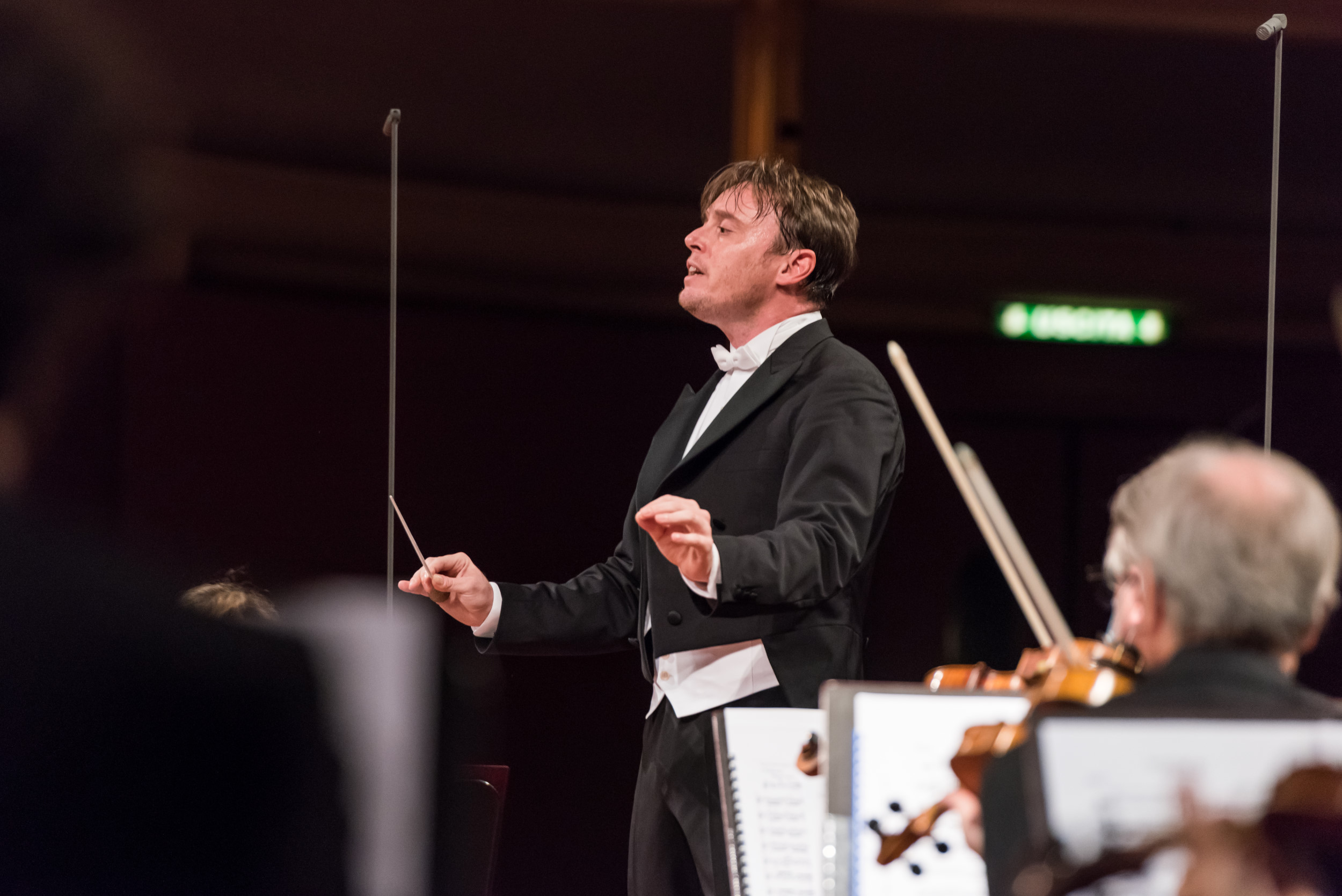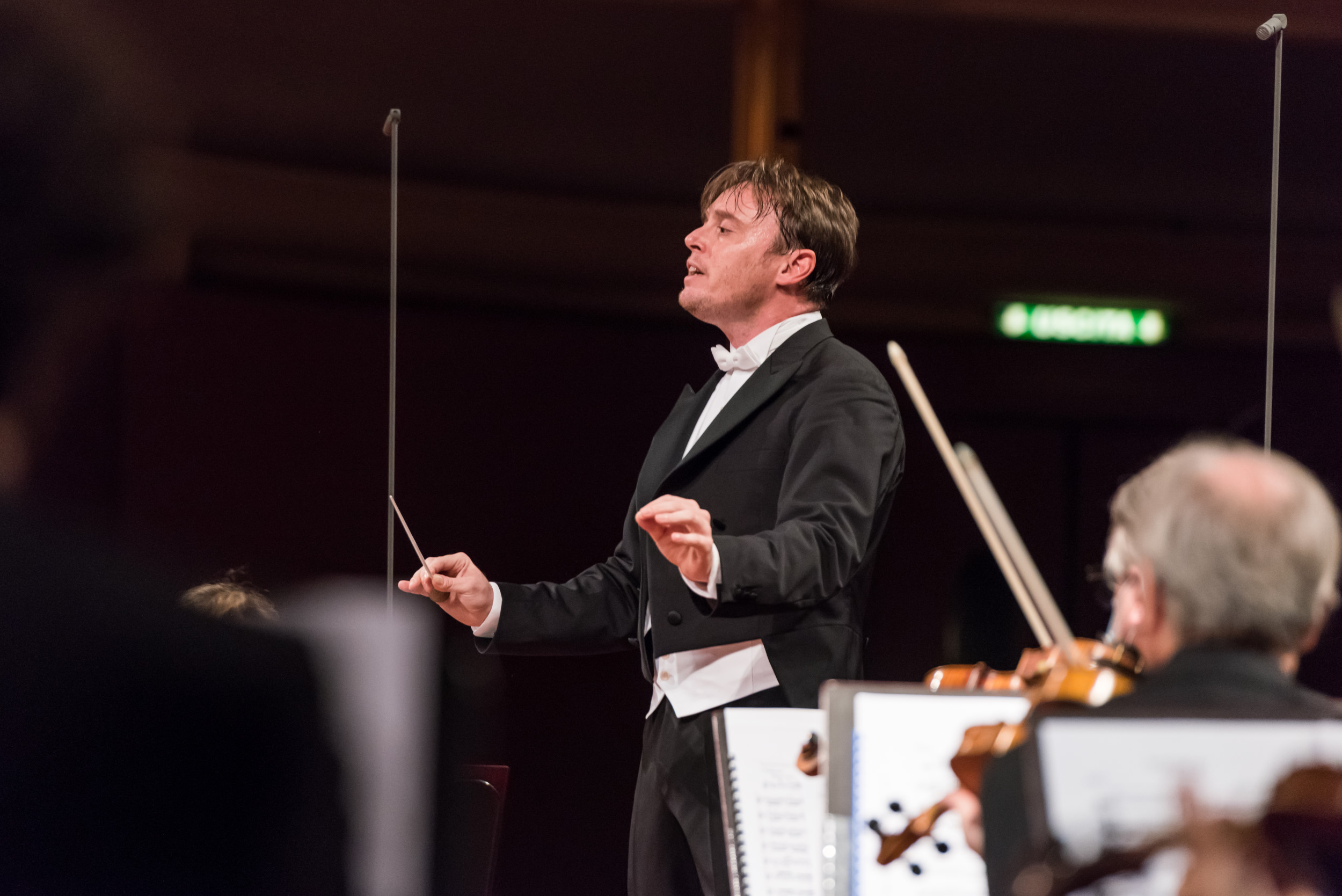 MICHELE MARIOTTI TO CONDUCT VERDI'S FALSTAFF FOR THE FIRST TIME AT MUNICH'S BAYERISCHE STAATSOPER
«Being creative and finding new ideas to come on stage and keep music and theatre alive, obviously with a great sense of responsibility and full compliance with social distancing rules». These are the words of orchestra conductor Michele Mariotti, who is now working at the Bayerische Staatsoper in Munich where he will be conducting Giuseppe Verdi's Falstaff for the first time. The show, that will take place without an audience, will be live-streamed through the theatre's online TV channel (Staatsoper.TV) and will be freely available worldwide on Wednesday 2 December at 7pm (CET). «This is how – continues Mariotti – we are approaching the rehearsals of Falstaff. We all feel like a team and are filled with enthusiasm for the continuation of our work».
The Italian conductor returns to the Bayerische Staatsoper of Munich following his success in Verdi's I Masnadieri, which went on stage last 8 March, just before the first lockdown in Germany; and Rossini's Semiramide in 2017.
Falstaff, Verdi's last opera, which premiered at La Scala in Milan on 9 February 1893 on a libretto by Arrigo Boito after Shakespeare's comedy The Merry Wives of Windsor and the play Henry IV, comes to Munich in a new production by Slovenian stage director Mateja Koležnik that is inspired by Italian cinema, and in particular by the Oscar–winning director Paolo Sorrentino, with the plot set in a fictional casino. Scenes are by Raimund Orfeo Voigt, costumes by Ana Savić-Gecan, choreographies by Magdalena Reiter, light design by Tamás Bányai, and dramaturgy by Nikolaus Stenitzer.
The cast includes German baritone Wolfgang Koch making his debut in the title role, Ailyn Pérez playing Alice Ford, Boris Pinkhasovich in the role of Ford, Judit Kutasi as Quickly, Galeano Salas as Fenton, Daria Proszek as Meg Page, Elena Tsallagova as Nannetta. Members of the cast are also Kevin Conners (Dr. Cajus), Timothy Oliver (Bardolfo) and Callum Thorpe (Pistola). Mariotti will be conducting the Bayerisches Staatsorchester, and the Chorus of the Bayerische Staatsoper prepared by Stellario Fagone.
«Falstaff is a "theatrical miracle", – adds Mariotti – it's a top level example of the combination and intertwining of music, lyrics, harmony, and instrumentation. It's a lyrical comedy where we don't laugh, but we smile: it's full of irony and slight disenchantment which do not hide but reveal the deep anxieties of every human being. We can't judge Falstaff without looking at all of Verdi's previous productions. I believe with Verdi every opera is indispensable and necessary just where it is, as if it was one of the links of a perfect chain: a chain that does indeed show a constant development and maturity that flow into the miracle that is this last masterpiece».
Michele Mariotti will also be protagonist of the introductory matinee of the opera, moderated by the General Manager of the Bayerische Staatsoper Nikolaus Bachler, that will be broadcasted in English on Sunday 29 November at 11am on the theatre's website (Introductory matinee Falstaff).
Following his Falstaff in Munich, Michele Mariotti will be conducting the Christmas Concert at the Milan's Teatro alla Scala, traditionally broadcasted in Italy by Rai, and Aida at the Paris Opéra in February 2021 with Jonas Kaufman, Sondra Radvanovsky, Elīna Garanča, and Ludovic Tézier.