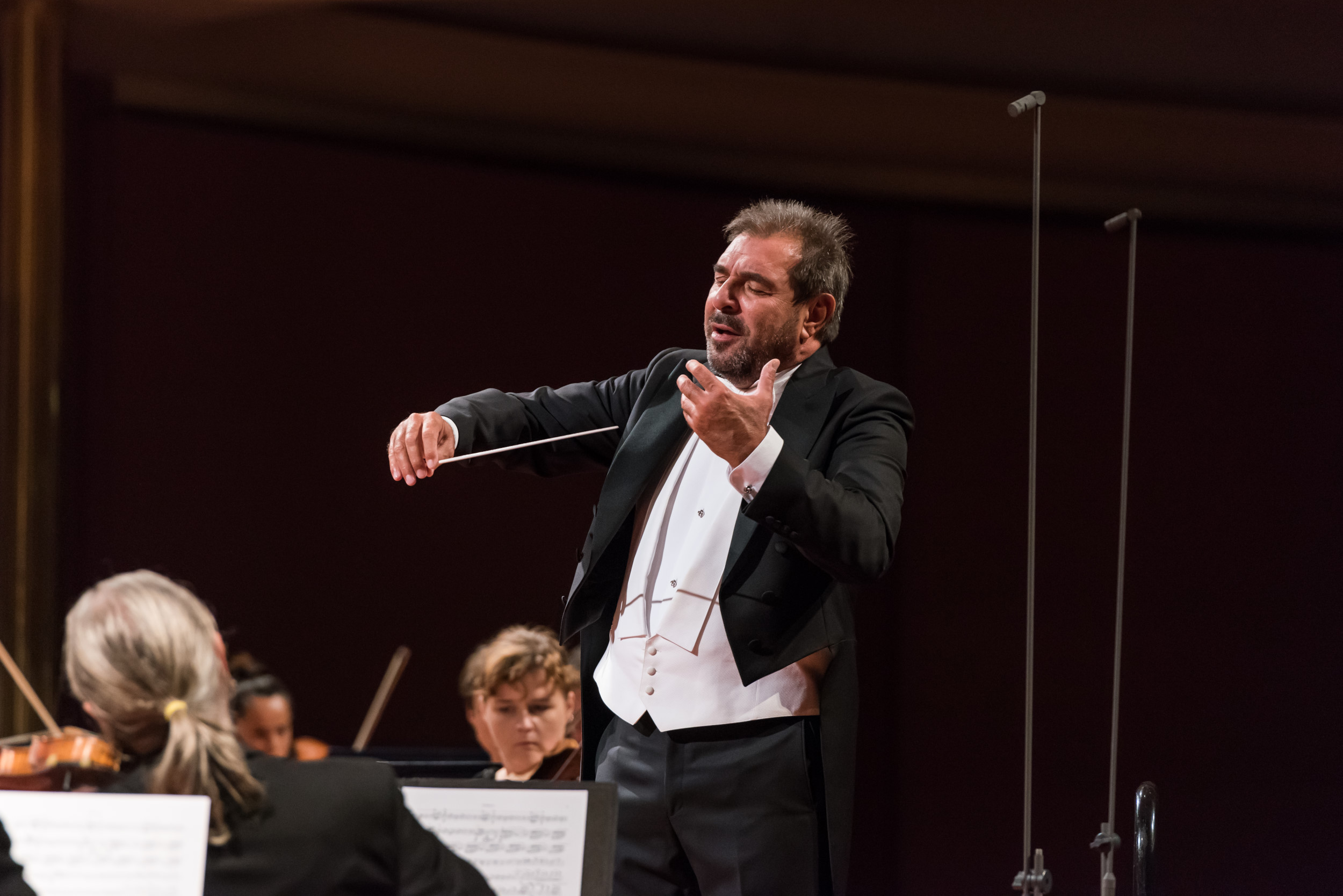 IL PARSIFAL DIRETTO DA DANIELE GATTI CON JONAS KAUFMANN SUL SITO DEL MET
Un'occasione per rivedere e riascoltare l'acclamata produzione del Parsifal di Richard Wagner che ha debuttato al Metropolitan di New York nel 2013, per il bicentenario della nascita del compositore, con la direzione di Daniele Gatti e la regia del canadese François Girard. Lo spettacolo, registrato il 2 marzo di quell'anno, sarà infatti disponibile gratuitamente in streaming sul sito del Met per un periodo di 23 ore a partire da mercoledì 2 dicembre alle 19.30 orario di New York (quindi dall'una e trenta del mattino e per tutta la giornata di giovedì 3 dicembre in Italia).
In occasione della prima, l'interpretazione di Gatti fu così recensita dal «New York Times»: "Il direttore Daniele Gatti ottiene dalla grande orchestra del Metropolitan un suono rarefatto catturando le mutevoli correnti di uno spartito complesso e ricco di cromatismi. Sorprendentemente, il Maestro Gatti dirige quattro ore e mezza di musica a memoria" (The conductor Daniele Gatti draws diaphanous playing from the great Met orchestra and captures the shifting currents of this richly chromatic and complex score. Incredibly Mr. Gatti conducts the work, some four and a half hours of music, from memory).
L'appuntamento online fa parte della programmazione intitolata "Nightly Met Opera Streams", che propone in streaming una selezione di opere precedentemente trasmesse per la serie "Live in HD" e che è offerta al pubblico in questo difficile momento in cui il teatro è chiuso a causa della pandemia.
Sul palco un cast d'eccezione che vede protagonisti il tenore tedesco Jonas Kaufmann nel ruolo del titolo, René Pape nella parte di Gurnemanz, Katarina Dalayman in quella di Kundry, Peter Mattei come Amfortas e Evgeny Nikitin come Klingsor. L'Orchestra, il Coro e il Corpo di Ballo sono quelli del Metropolitan di New York. La produzione è confluita anche in un DVD pubblicato dall'etichetta Sony Classical.
https://www.metopera.org/season/on-demand/opera/?upc=811357015896