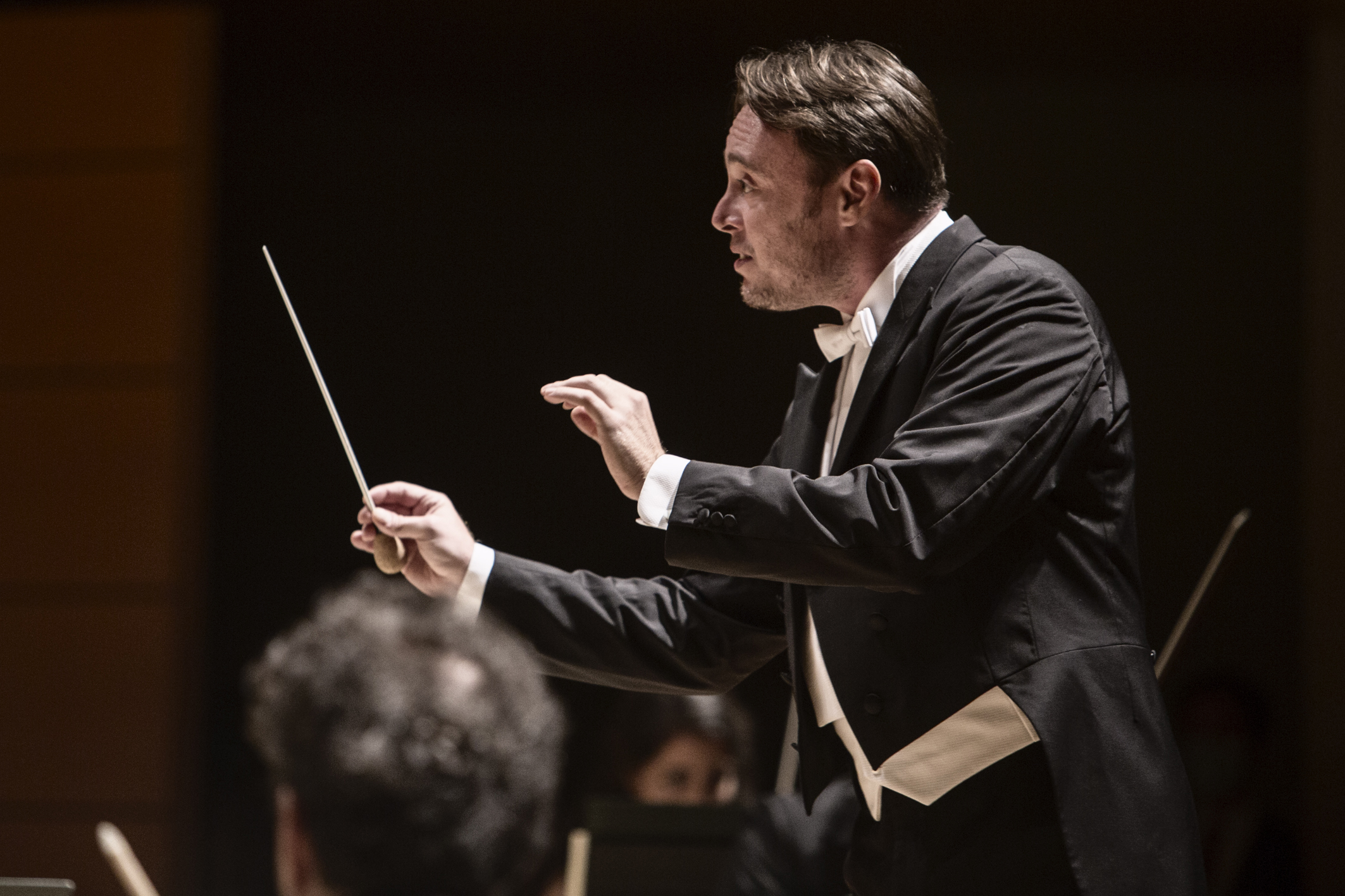 IL BARBIERE DI SIVIGLIA DIRETTO DA MICHELE MARIOTTI SUL SITO DEL MET
La frizzante produzione del Barbiere di Siviglia di Gioachino Rossini, andata in scena alla Metropolitan Opera House di New York nel 2014 con la direzione di Michele Mariotti e la regia dello statunitense vincitore del Tony Award Bartlett Sher – registrata il 22 novembre di quell'anno – sarà disponibile gratuitamente in streaming sul sito del Met per un periodo di 23 ore a partire da mercoledì 23 dicembre alle 19.30 orario di New York (quindi dall'una e trenta del mattino e per tutta la giornata di giovedì 24 dicembre in Italia).
In occasione della prima dello spettacolo, l'interpretazione di Mariotti venne così recensita dal «New York Times»: "Mariotti ha diretto l'orchestra in un'esecuzione scrupolosa e infiammata che ha messo in evidenza la sua cura per i più piccoli dettagli: ora un leggero risalto alla robusta linea della viola, ora lo straniante effetto dato dal suono teso di un roboante violoncello a suggerire la tempesta del secondo atto" (Mr. Mariotti led an attentive, febrile performance from the orchestra that showed meticulous attention to small details: a touch greater prominence given to a sinewy viola line here, an eerily electric cello rumble suggesting the storm in Act II).
Il cast vede protagonisti Christopher Maltman nei panni di Figaro, Isabel Leonard in quelli di Rosina, Lawrence Brownlee come il Conte d'Almaviva, Maurizio Muraro come dottor Bartolo e Paata Burchuladze che interpreta Basilio.
L'appuntamento online fa parte della programmazione intitolata "Nightly Met Opera Streams", che propone in streaming una selezione di opere precedentemente trasmesse per la serie "Live in HD" e che è offerta al pubblico in questo difficile momento in cui il teatro è chiuso a causa della pandemia.