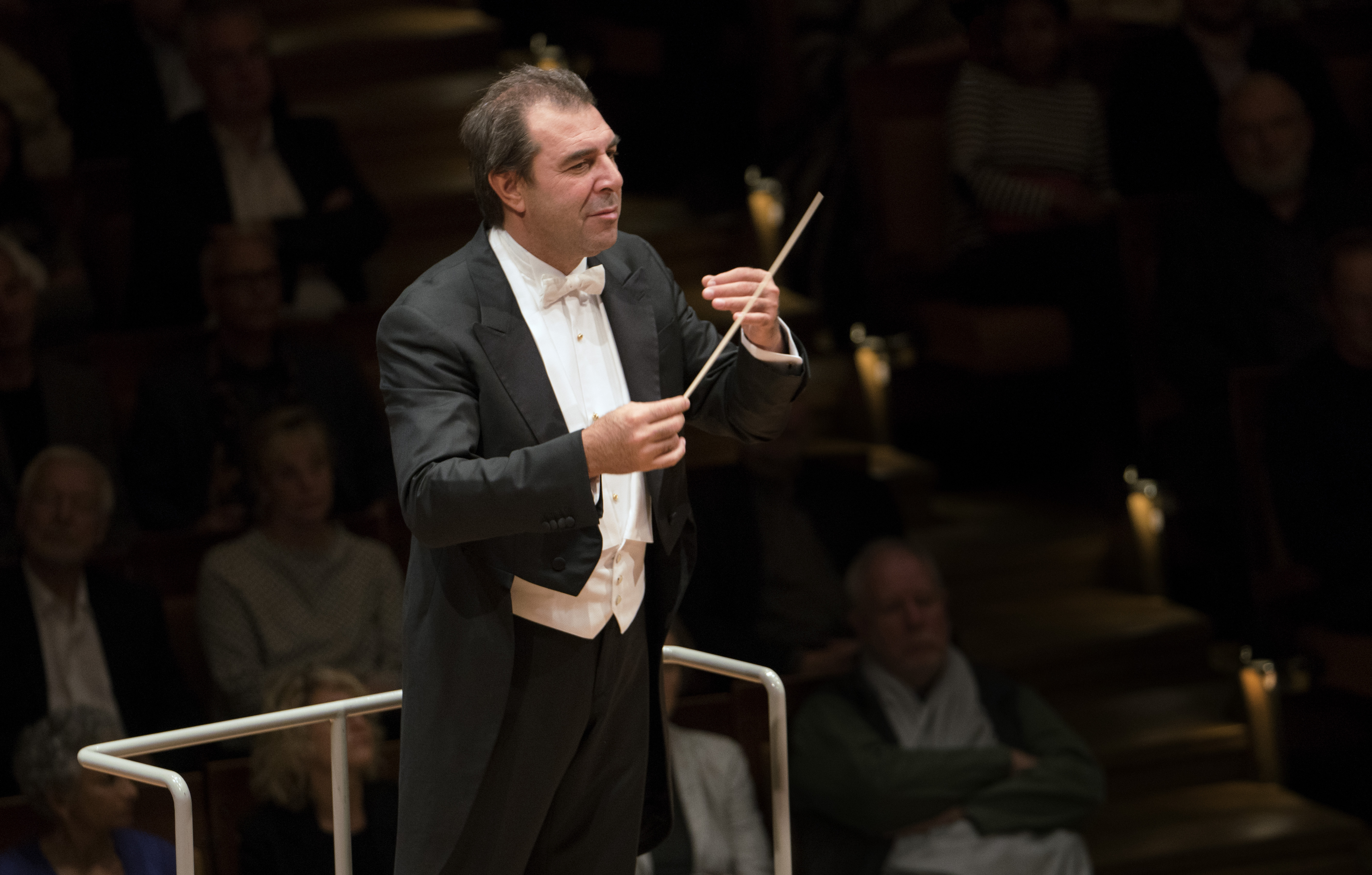 DANIELE GATTI TO CONDUCT THE BERLINER PHILHARMONIKER AT BERLIN'S PHILHARMONIE
Italian orchestra conductor Daniele Gatti will be back on the podium of the Berliner Philharmoniker for a concert dedicated to two great Russian composers: Stravinsky and Shostakovich. The concert will play at Berlin's Philharmonie Saturday 23 January at 7pm and live streamed from the Digital Concert Hall of the Berliner Philharmoniker (https://www.digitalconcerthall.com/en/concert/53138?a=bph_webseite&c=true).
Daniele Gatti, Musical Director of the Opera di Roma and of the Mozart Orchestra, as well as Artistic Advisor of the Mahler Chamber Orchestra, three years ago – in September 2017 – celebrated his twenty-year-old collaboration with the Berliner Philharmoniker with a concert dedicated to Brahms and Hindemith. Returning to the prestigious orchestra he is now presenting a program with two different representatives of twentieth century's Russian music. The concert will open with Igor Stravinsky's Apollon Musagète, a ballet piece that was premiered on 12 June 1928 at the Théâtre Sarah Bernhardt in Paris. The young Serge Lifar, a protégé of Russian Ballets impresario Diaghilev, played Apollo in a very modern choreography by the then twenty-year-old George Balanchine: the show was incredibly successful and it marked a turning point in the history of ballet and academicism.
The piece will be followed by Dmitri Shostakovich's Symphony No. 5 in D minor Op. 47, written in 1937 right after the attacks against the formalistic tendencies of the Lady Macbeth of the Mtsensk District from the regime's censorship. Intending to mitigate the image of a dangerously out of line composer, Shostakovich withdrew the Fourth Symphony which he had written in the meantime and presented his Fifth for the twentieth anniversary of the October Revolution. Thanks to an only apparently simpler and more optimistic musical language, the piece was for him an immediate redemption which did not undermine his personality as a composer.
Following the concert in Berlin, in March Daniele Gatti will be in Europe conducting the Orchestra of the Staatskapelle in Dresden, to celebrate twenty years since the passing of Giuseppe Sinopoli; the Orchestra of the Gewandhaus in Leipzig; and the Orchestre National de France in Paris.
https://www.berliner-philharmoniker.de/en/concerts/calendar/details/53138/