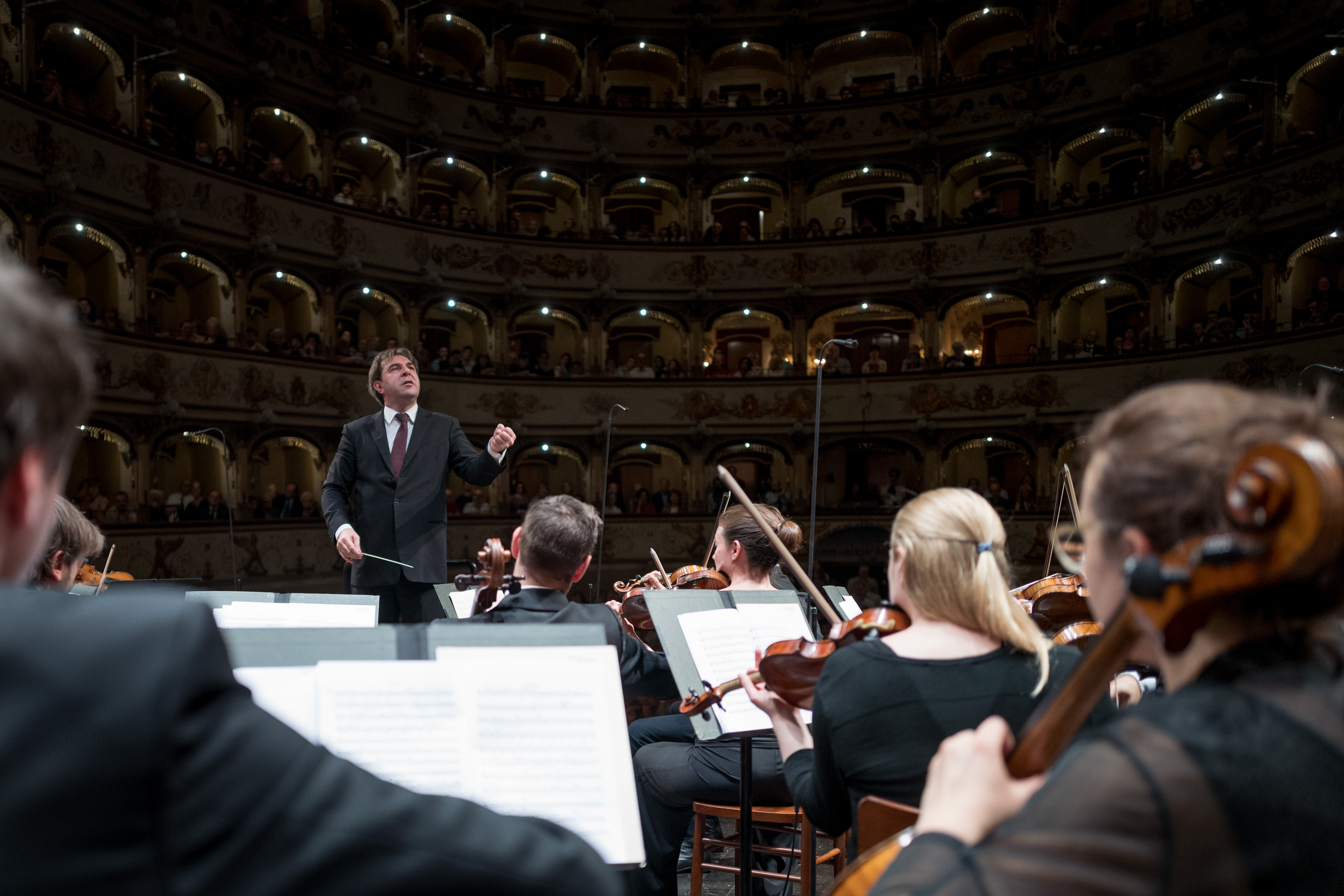 A SPANISH TOUR FOR DANIELE GATTI AND THE MAHLER CHAMBER ORCHESTRA
Maestro Daniele Gatti is back on the podium of the Mahler Chamber Orchestra for a Spanish concert tour dedicated to Robert Schumann's Symphonies. Gatti has been Artistic Advisor of the European "nomad" ensemble created in 1997 by Claudio Abbado since 2016 and all the concerts will be held with live audience, in line with the Spanish rules for the control of the pandemic.
The first event is scheduled on Sunday 11 April at 7pm in the large Sala Narciso Yepes of the Auditorio Victor Villegas in Murcia. It's the main musical venue of Spain's south-east autonomous region, built in 1995 on a project by José María García de Paredes. The concert will see the performance of Schumann's Symphony No. 1 in B flat major Op. 38 "Spring" and of Symphony No. 3 in E flat major Op. 97 "Rhenish".
Two concerts will follow, on Monday 12 and Tuesday 13 April at 8pm, at the Palau de la Música Catalana in Barcelona, the celebrated building created at the beginning of the twentieth century by modernist architect Lluís Domènech i Montaner, which is also a UNESCO World Heritage Site. On this occasion, Daniele Gatti and the MCO will perform Schumann's complete four symphonies, split into two evenings: the First and the Third to begin with, then Symphony No. 2 in C major Op. 61 and Symphony No. 4 in D minor Op. 120 will conclude the tour.
Schumann's Symphonies mark the return of Gatti on the podium of the MCO, following his absence due to the Coronavirus, which forced the cancellation of the numerous engagements in Europe in 2020 and at the beginning of 2021. The Second and the Fourth Symphonies were also the focus of the January 2019 Italian tour, the last time Gatti performed with the Mahler Chamber Orchestra.
Following these engagements, Daniele Gatti will be conducting the Orchestra Sinfonica Nazionale della Rai on 22 and 29 April, performing Brahms' complete symphonies, and he will open the Maggio Musicale Fiorentino Festival on 26 April. In May he will then be on the podium of the Gustav Mahler Jugendorchester and of the Dresdner Festspielorchester.