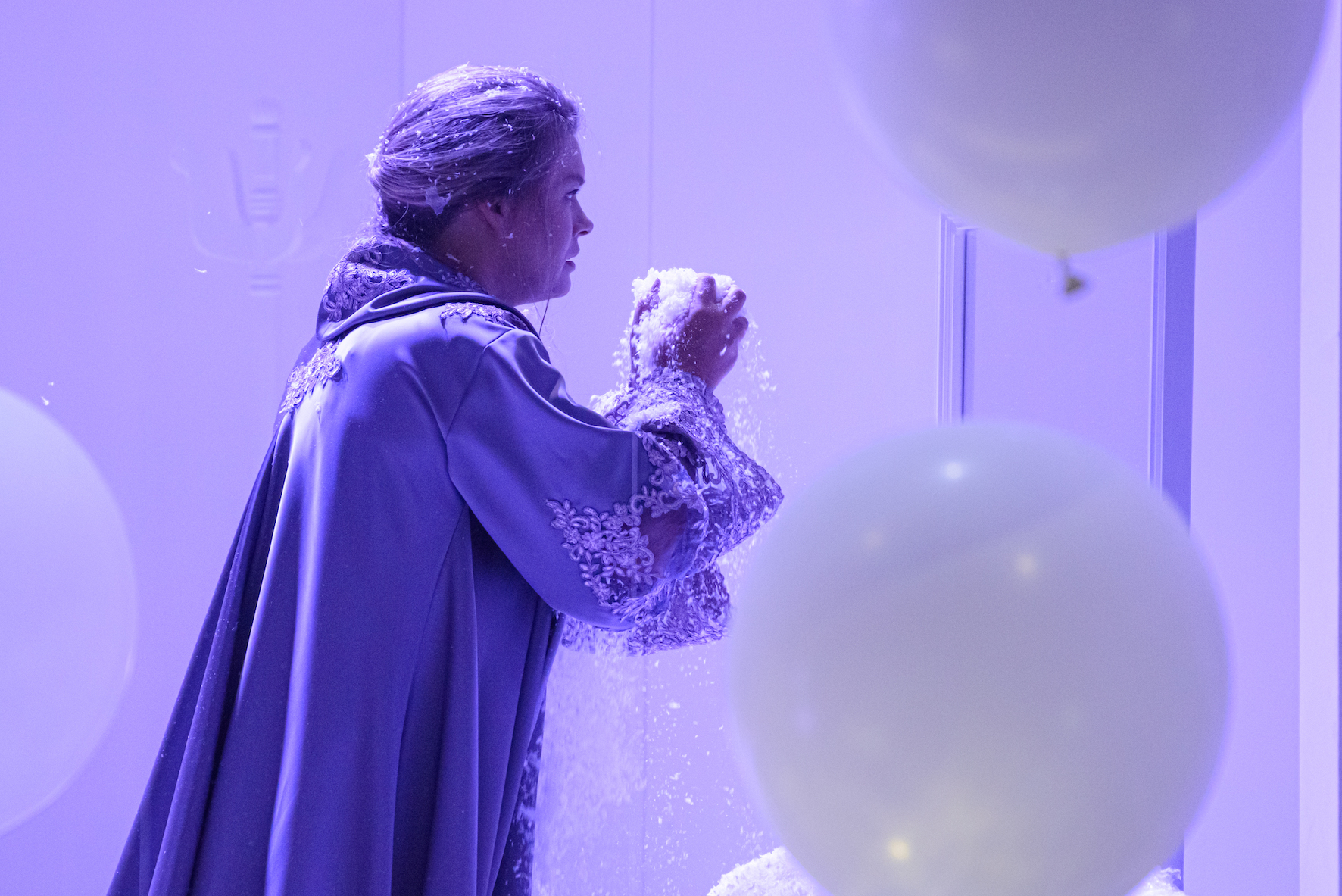 MICHIELETTO BRINGS NOSTALGIA ON STAGE WITH HIS PRODUCTION OF DER ROSENKAVALIER IN VILNIUS
A new production of Richard Strauss' Der Rosenkavalier (The Knight of the Rose), staged by Damiano Michieletto, is about to open in Vilnius. Initially scheduled for the Spring of 2020 at the Théâtre de la Monnaie in Brussels – which is co-producing the show with the Teatro Comunale di Bologna and the Lithuanian National Opera – it was then cancelled due to the pandemic. The premiere is scheduled on Friday 3 September at 6.30 pm at Vilnius Opera House. Sesto Quatrini, the theatre's Artistic Director, will be conducting. The sets are once again by Paolo Fantin, costumes are by Agostino Cavalca, and light design is by Alessandro Carletti. In the role of the Feldmaschallin the soprano Joana Gedmintaitė, who replaces Carmela Remigio who had to give up the production due to serious family problems. Next to Gedmintaitė are Jelena Kordić playing Octavian, Albert Pesendorfer as Baron Ochs, Lina Dambrauskaitè interpreting the role of Sophie, Steponas Zonys as Faninal, Rafailas Karpis as Valzacchi, and Regina Šilinskaitė as Annina. Liudas Mikalauskas (a police inspector), Mindaugas Jankauskas (the Feldmarschallin's Major-Domo and Faninal's Major-Domo), Deniz Leone (an Italian singer) and Egidijus Dauskurdis (a notary) complete the cast.
«In my interpretation of the opera I started from a phrase pronounced by the Marschallin – says Michieletto, who is making his debut in the Vilnius' theatre – "Look for the snow from last year". A statement that has an influence on the show's visual concept, dominated by a pure white that we would aspire to keep it as such. But it's mainly a statement of nostalgia, for a time that has past, a beauty that has worn off, the love of Oktavian that has been lost. The Feldmaschallin– concludes Michieletto – will be the spectator of the whole fantastic adventure, which is not without its fun and somewhat surreal moments».
The upcoming engagements of the Italian director – who has recently completed the shooting of his first movie inspired by Puccini's Gianni Schicchi – include his return to Berlin's Komische Oper in January 2022 for a new production of Gluck's Orphée et Eurydice.