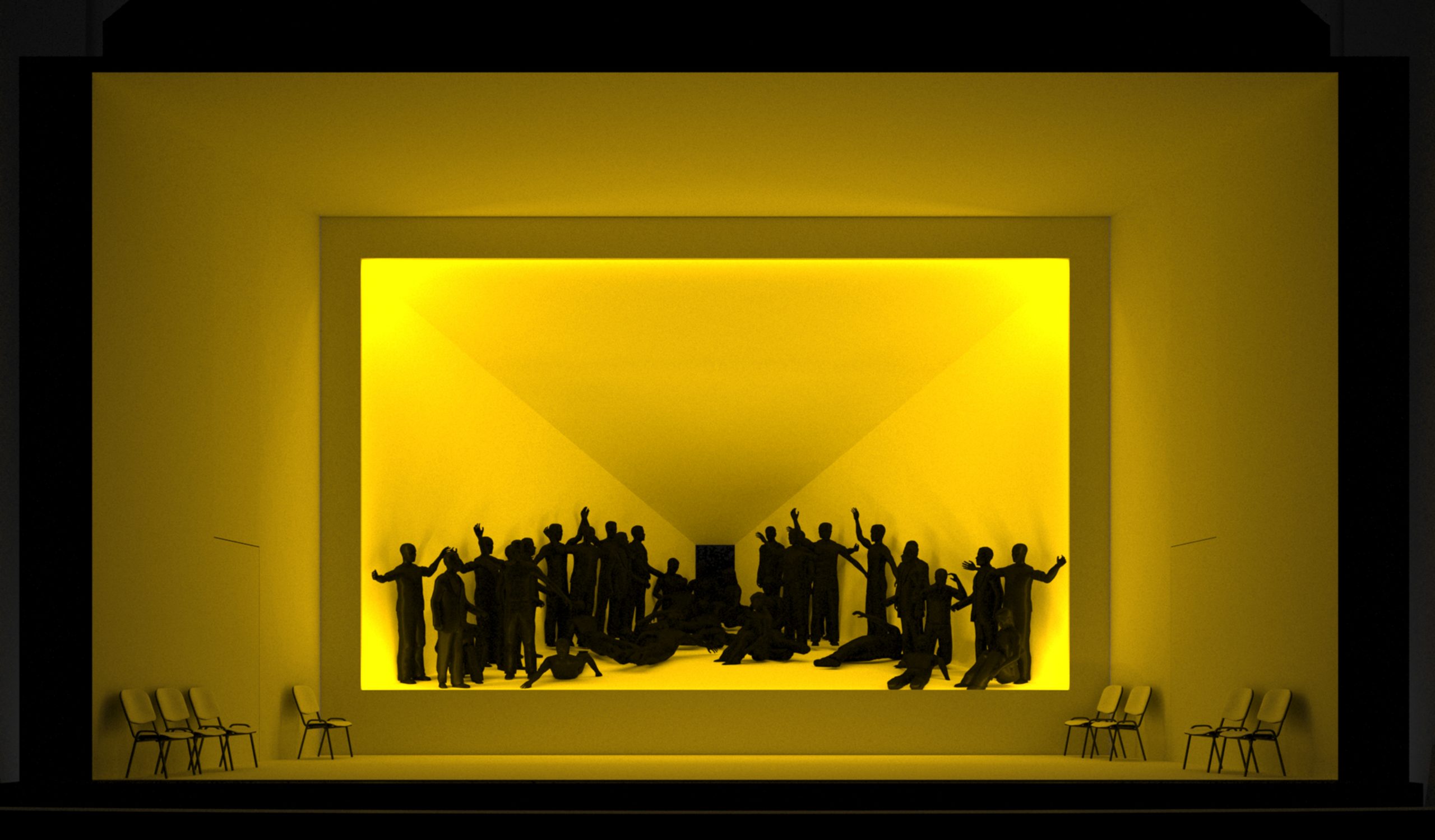 ORFEO ED EURIDICE: THE REDISCOVERY OF LOVE ACCORDING TO DAMIANO MICHIELETTO
«It's a journey into the discovery of love, or better, the rediscovery of love. A love giving us new eyes, and a new vision of our beloved one». This is how Damiano Michieletto describes his new production of Orfeo ed Euridice by Christoph Willibald Gluck, on stage at the Komische Oper in Berlin, beginning Sunday 23 January 2022. The opera, a co-production with the Spoleto Festival, marks Damiano Michieletto's return to the Komische Oper, where in 2016 he produced Massenet's Cendrillon, and to the city of Berlin, where he recently – in February 2021 – staged Janáček's Jenůfa at the Saatsoper.
«The story begins with a couple in crisis, worn out by routine, by time and habit – says the Italian director – Orfeo and Euridice no longer have that spark of love: he no longer sees her, he doesn't recognize her presence. At this point it's as if Amore challenges him by taking his woman away. Euridice dies and only then is Orfeo able to regain his feelings, to recreate that spark of love. Only then does he get his vision back and the chance to see who Euridice really is for him. His descent into hell is thus a metaphor of the deepest acknowledgement of his lover – concludes Michieletto – it's almost a lesson on the concept of love, on what it means and what its value is in our lives».
The opera is conducted by David Bates. Next to Michieletto are Paolo Fantin, who will be designing the sets, Klaus Bruns working on the costumes, and Alessandro Carletti creating the light design. Choreographies are by Thomas Wilhelm. The Orchestra is from the Komische Oper and the Chorus is the Vocalconsort Berlin trained by David Cavelius.
The lead interpreters are Italian singer Carlo Vistoli, one of today's most sought-after countertenors worldwide, who has already interpreted Orfeo at the Opera di Roma, and soprano Nadja Mchantaf as Euridice, who has already worked with Michieletto as the protagonist of Cendrillon and of Die Lustige Witwe. Next to them is soprano Josefine Mindus in the role of Amore.
Orfeo ed Euridice, azione teatrale with music in three acts on a libretto by Ranieri de' Calzabigi, is presented in the Italian version, which premiered in Vienna in 1762.
The following shows at the Komische Oper are on 29 January, 6, 12, and 25 February, 6 March, and 3 and 7 July.