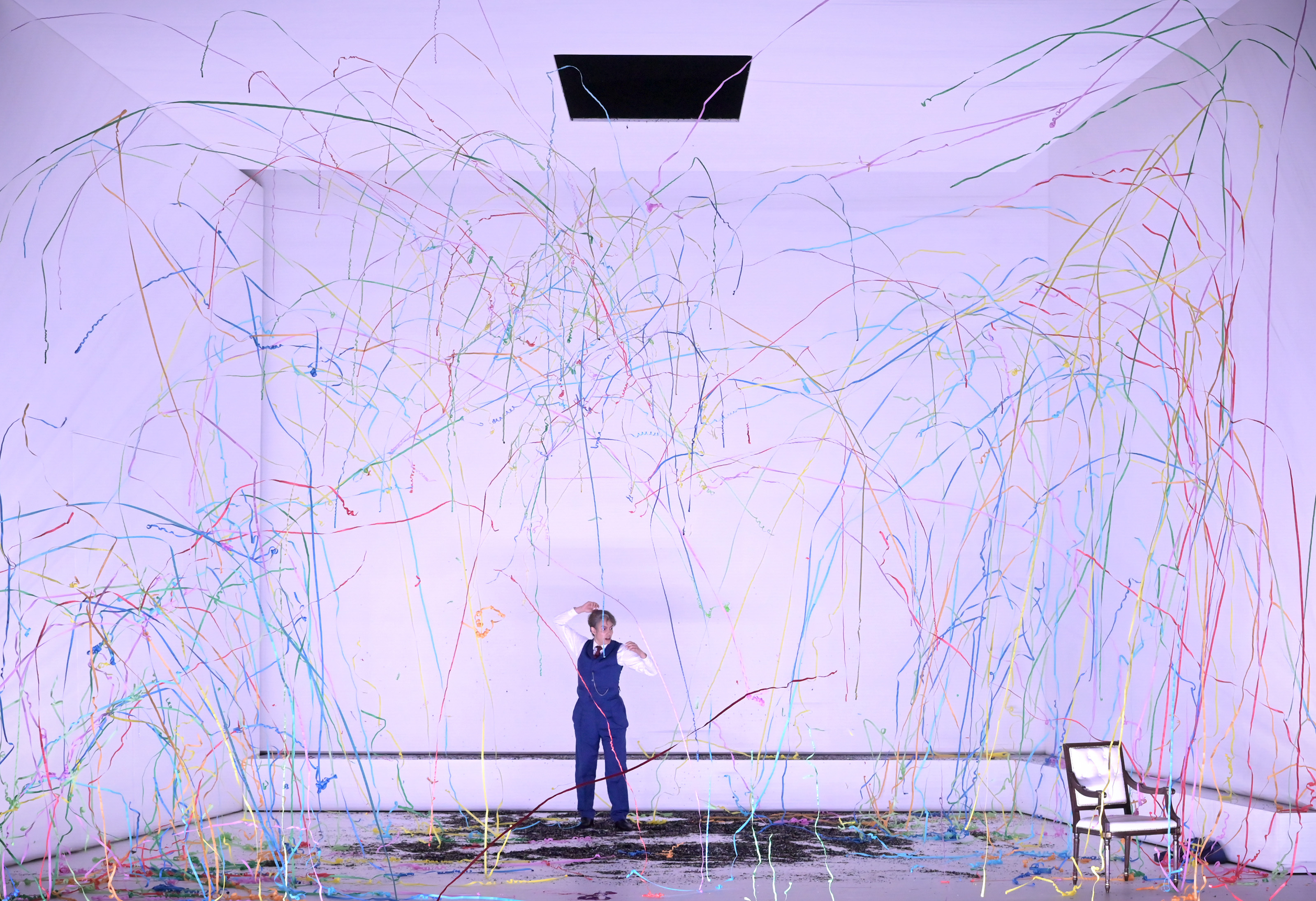 MICHIELETTO MAKES HIS DEBUT AT THE THÉÂTRE DES CHAMPS-ELYSÉES DIRECTING HÄNDEL'S GIULIO CESARE IN EGITTO
«A lonely and somewhat clumsy man, who can't do one thing right». This is how Damiano Michieletto describes the lead character of Georg Friedrich Händel's Giulio Cesare in Egitto, the opera that marks his debut at the Théâtre des Champs-Elysées, on stage beginning Wednesday 11 May. The Italian director will be returning to Paris where, at the Opéra National, he staged his acclaimed Barbiere di Siviglia in 2014 (with several revivals), a new production of Samson et Dalila in 2016, and Don Pasquale in 2018 (revived in 2019).
«It feels like the drama takes place around Giulio Cesare. Behind his back – continues the director – Tolomeo aims to seize power and dives into a spiral of cynicism; Cleopatra builds plots and seductions; Sesto tries to avenge his father and goes through a process of generational development. Among them I see Cesare as an almost passive spectator, as if all that he was supposed to achieve (conquests, glory, victories) were already accomplished stages. Händel describes an old man, one who will actually die, back in Rome, a few years after the events narrated in the opera. He will go through a conspiracy and a betrayal, just as Pompeo did at the beginning of the opera.
Essentially, Händel's Giulio Cesare is a drama about destiny – concludes Michieletto – symbolized by a trio of Parcaewho wrap the protagonist with their red threads, determining the time of life. The opera is overshadowed by premonitions of a destiny and a death that the frivolous actions of the Emperor seem to try to ward off».
Händel's opera is conducted by Philippe Jaroussky who leads his baroque ensemble Artaserse. Next to Michieletto, engaged in the production are Paolo Fantin for the sets, Agostino Cavalca for the costumes, and Alessandro Carletti for the lights. Choreographies are by Thomas Wilhelm, while Cécile Kretschmar will be working on hairstyle, make-up, and masks.
On stage are Gaëlle Arquez in the title role, Sabine Devieilhe as Cleopatra, Franco Fagioli playing Sesto, and Carlo Vistoli playing Tolomeo. The latter has also recently worked with Michieletto when interpreting one of the lead roles in Orfeo ed Euridice at the Komische Oper in Berlin. Next to them are Lucile Richardot (Cornelia), Francesco Salvadori (Achilla), Paul-Antoine Bénos-Djian (Nireno), and Adrien Fournaison (Curio).
The show is coproduced with the Oper Leipzig, the Opéra National de Montpellier, and the Théâtre du Capitole de Toulouse in collaboration with france.tv. It will be on stage at the Théâtre des Champs-Elysées also on 14, 16, 18, 20, and 22 May. Following the Paris performances, Giulio Cesare in Egitto will be at the Opéra National de Montpellier from 5 to 11 June.
Among Damiano Michieletto's upcoming engagements it's worth noting a new production of Leonard Bernstein's Mass, scheduled to open the summer season of the Teatro dell'Opera in Rome on Friday 1 July at the Baths of Caracalla.