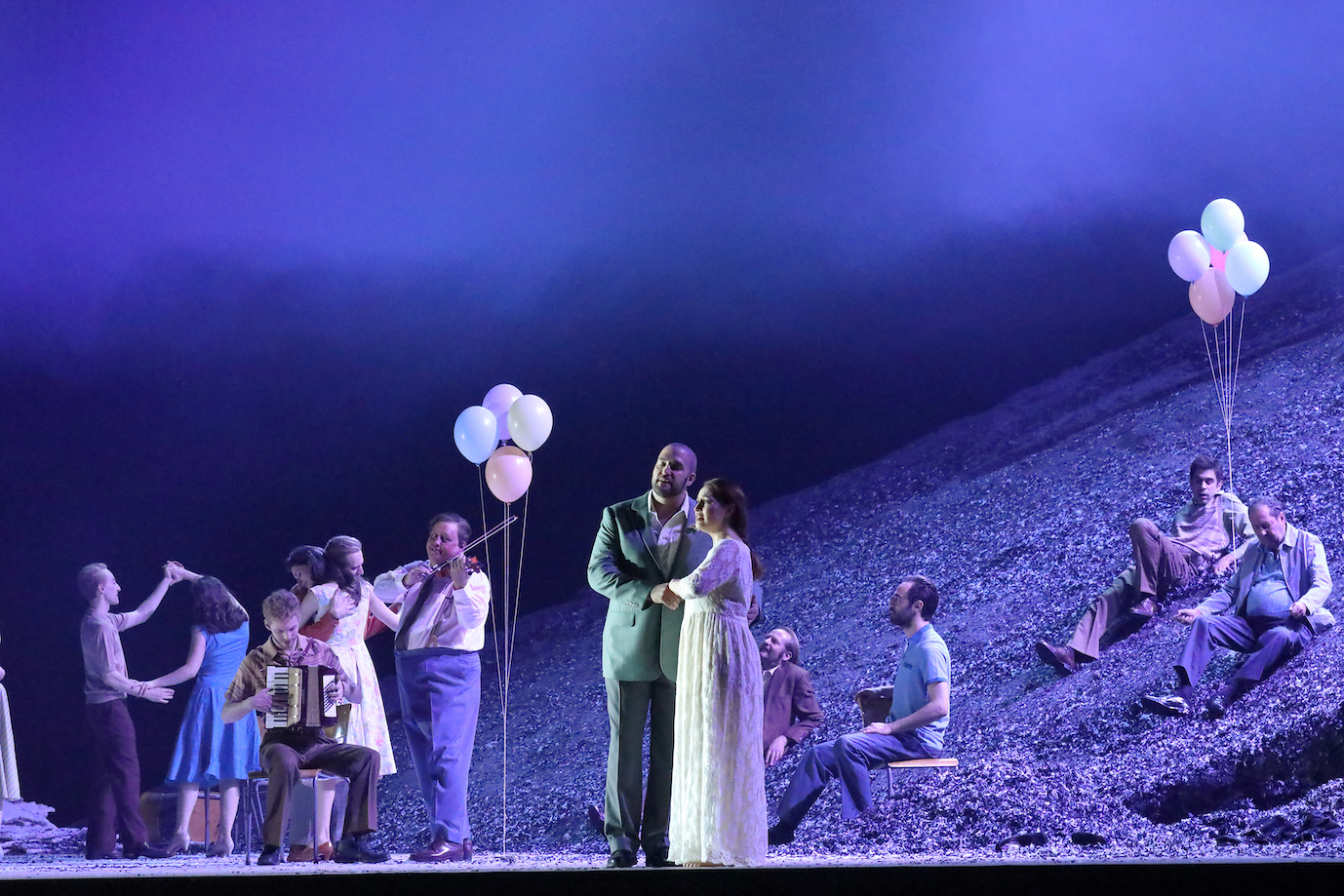 MICHIELETTO: LOOKING FOR HUMANITY IN THE NEW AIDA, IN MUNICH
«It's a civil war, where people are not ready for violence, where death is cruel because it steps into the everyday life, into families, among children. I don't want to present it as a military story but as civil events». This is how Damiano Michieletto describes his new production of Giuseppe Verdi's Aida, marking his debut with Munich's Bayerische Staatsoper on Monday 15 May 2023. «According to René Girard, human conflict isn't caused by our differences – continues the stage director – but by our similarities. Amonasro, king of the Ethiopians, and the King of the Egyptians are similar and opposed to each other in the opera. Those who withdraw from this extreme polarization become victims. Romeo and Juliet fight the mindset that puts Capulets and Montagues against each other, and therefore they die. Just like Aida and Radamès. There's no room for them: they don't belong to the rationality of war and therefore they have no future!»
Following the success of the world premiere of Alexander Raskatov's Animal Farm at the De Nationale Opera in Amsterdam, the Italian director returns to Germany with a new production of Aida, on stage with eight performances until 7 June. Verdi's opera is conducted by Daniele Rustioni at the head of the Bayerisches Staatsorchester. The Bayerischer Staatsopernchor is prepared by Johannes Knecht. Next to Michieletto are set designer Paolo Fantin, costume designer Carla Teti, and light designer Alessandro Carletti. The choreographies are by Thomas Wilhelm.
The lead interpreters on stage are Elena Stikhina in the title role, Anita Rachvelishvili as Amneris, Brian Jagde playing Radamès, Alexander Köpeczi and George Petean as Ramfis and Amonasro. The cast is completed by Alexandros Stavrakakis (King of Egypt), Andrés Agudelo (A messenger) and Elmira Karakhanova (Priestess). Gregory Kunde will be Radamès on the 4 and 7 June shows, and Ekaterina Semenchuk will be interpreting Amneris on the 7 June show.
Aida will also be on stage on 23, 27, and 30 July for the 2023 Munich Opera Festival – Opernfestspiele. The premiere, on 15 May, is aired live on German radio station BR Klassik at 7pm.
Damiano Michieletto's upcoming engagements include a new production of Les Contes d'Hoffmann at the Sydney Opera House, from 11 to 22 July 2023.